Razer Phone is about to get some serious competition from China. Xiaomi-backed Black Shark is about to release a gaming phone with premium specs at a much lower price. #mobilemagic
Black Shark has sent official invites to announce the approach of their mysterious gaming phone, a direct rival to Razer's handset. If all goes well, the company backed up by Xiaomi will show it off this April 13th in Beijing. The unnamed phone has been spotted on AnTuTu and Geekbench, as well as Weibo, where this leaked image appeared: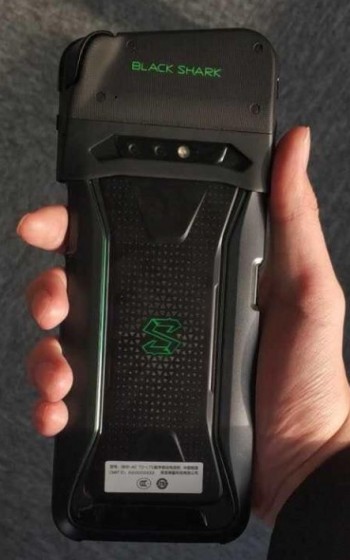 Not that sexy, right? Don't worry – this seems to be a branded, rugged case for a much sleeker device. The official teaser "speaks" of curved edges and a power button on the right.
Under the hood, a Snapdragon 845 processor could be waiting, alongside 8GB of RAM and 32GB of storage. The phone is rumored to run Android 8.0 Oreo and borrow the same 18:9 aspect ratio, OLED display with full-HD res. If we're lucky, we could also get dual cameras, a LED flash and – get this – an under-display fingerprint scanner (a rare sight still!).
Excited? If the answer is "YES", stick around – we'll come back with the official specs and design in a couple of days.