The big day is here, folks. Google will finally reveal the next smartphones with their mark on it, Pixel 2 and Pixel 2 XL. Granted, we kind of know the major specs already and the final design, but the company could still surprise us with a few details, camera software and Google Assistant functions. Until the event begins, read the latest rumors regarding release date and price #mobilemagic
Skip your plans for the evening or just keep your phone/tablet within hands' reach when Google's event begins. They're going to start the conference at 9am PST (San Francisco) or 12pm EST (New York). If you don't have time to watch it as it unfolds, make sure you pay us a visit around that time since we'll keep tabs on everything that happens, meaning the big release of Google Pixel 2 and Pixel 2 XL.
We haven't been shy with the details, but a recap doesn't hurt. So…
Pixel 2 XL will have a six-inch screen with curved edges, a Snapdragon 835 chip with 64GB or 128GB of internal storage, slimmer bezels, OIS, fingerprint scanner, stereo speakers, squeezable frame, 3,520 mAh battery
Pixel 2 will feature a 4.97-inch FHD display, Snapdragon 835 chip with 64GB or 128GB of internal storage, OIS, stereo speakers, fingerprint scanner, IP67 dust and water resistance, 2,700 mAh battery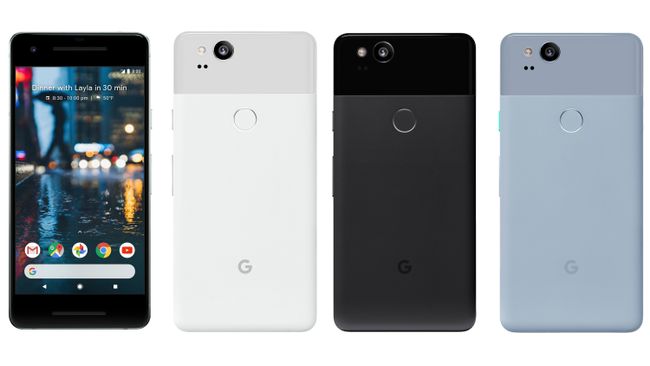 The phones will come in three colors – black, white and Kinda Blue. The smaller phone of the two, Pixel 2, will be released earlier, around October 19. The XL version will hit the markets later, in November. The rumored starting price is $649 (£599), but if you want bigger storage or you go for the XL handset (plus taxes), it could easily reach $900.
Tune later for a definitive price and all the details concerning the two smartphones!