The more you work from home, the more you start noticing the little things, like cooking smells, stagnant air, an overwhelming need to breathe fresh air, just the way you used to. Naturally, the first thing you can do is to leave your windows open the entire day, every day. But to really purify your air, that might not be enough. Air purifiers are the way to go if you want clear results for a better, healthier life. There are many options on the market but maybe none as sustainable as this crowdfunding product, Briiv.
Briiv claims to be the world's most sustainable air purifier and I have to say, it may very well be so. See, Briiv is made up of 100% renewable and natural materials like moss, coconut husk, charcoal, and its secret-not-so-secret ingredient, NASA's own purifying system.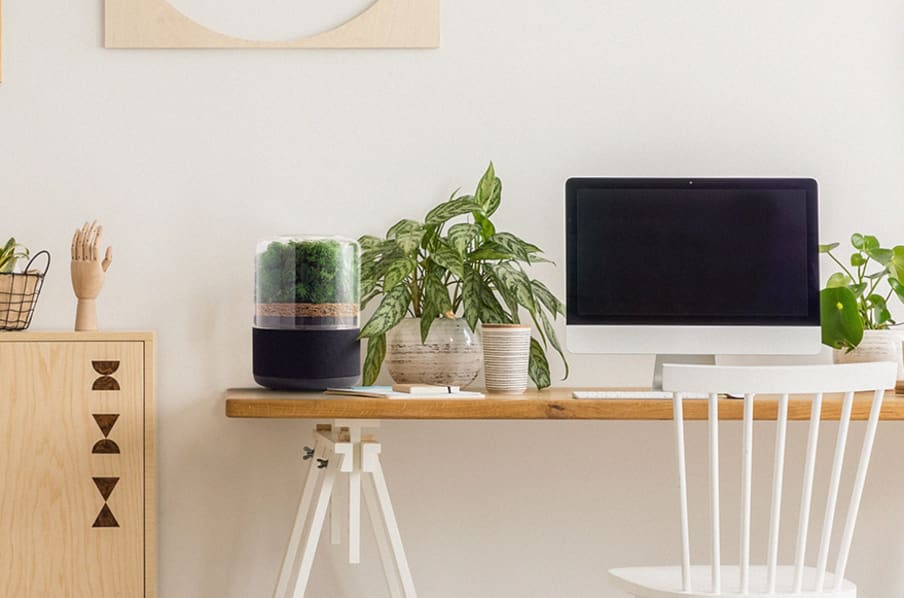 It also looks incredibly chic and green. In the upper part of the cylinder which you can see above, under an injection-molded bio-plastic dome called Vibers, there is dried moss, activated charcoal, and coconut husk.
Moss captures large particle matter like dust and animal dander from the air. The activated charcoal takes out particle matter and odours from the air while the husk traps harmful substances. Then, a unique type of wool used by NASA to combat airborne viruses comes to play, making up a system as effective as a HEPA filter but 100% biodegradable.
Briiv is as powerful as 3,043 medium size houseplants.
Most other air purifiers use filters manufactured from a combination of glass fibers and plastic.
However, this UK device contains absolutely zero plastic and purifies the air of a 4m x 4m room within 30 minutes. You won't see Briiv as a machine in an otherwise cozy, green home, but as one of your plants, thanks to its terrarium looks.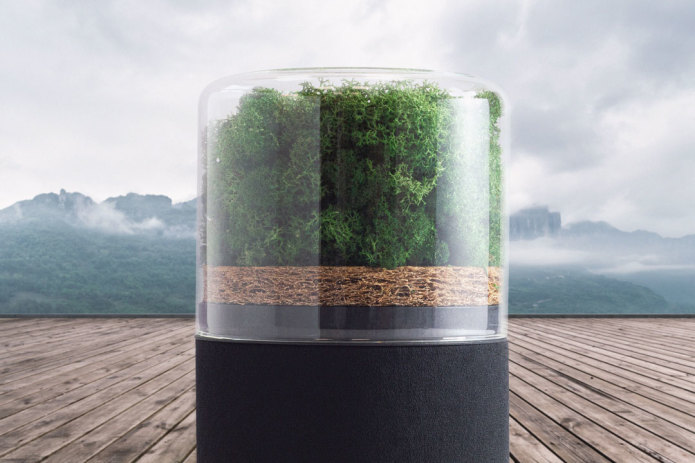 That doesn't mean it's not a 100% smart device. It does power up via USB and it's manageable from a companion app when you don't want to use the physical buttons. Plus, you can choose speed, set timers, or opt for a one-hour boost from within the app. Also, you can see how the 4-filter system is doing and whether you need a replacement now or later; when you do, this can be arranged by the Briiv team. It also has full integration with Alexa and Google Assistant.
Think it fits your wellness requirements and decor? Briiv is crowdfunding on Indiegogo right now. You can get one for 249 pounds/$311. The bad news is shipping will probably start in March next year… so you'll have to wait a while until you can use it.