After Waze introduced a "motorcycle mode" for its users who go about town on a two-wheeler, it's Google's turn to offer the same functionality for Maps. #softwaremagic
Google Maps was just updated and this time, we're not talking about a simple optimization. No, for users that live in India or are just spending a long vacation there, Google has added a two-wheeler mode. Since most people in India reach their destination by motorcycle, it's no wonder that the company has decided to roll out this new functionality there.
The idea is to make handling traffic hours easier. By getting estimated time of arrival and directions in motorcycle mode, motorcycle riders will be able to avoid traps set by the majority of car drivers. The new mode shows the best pathway or the shortest route to a destination, while looking out for road blockage.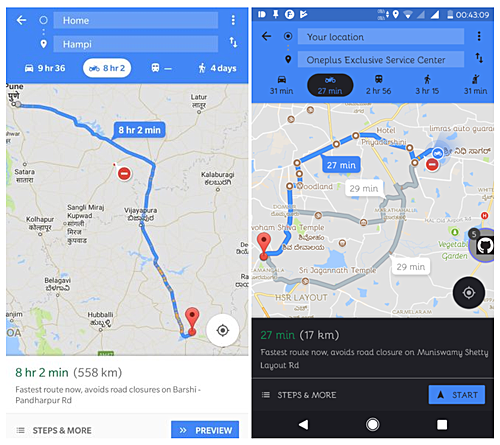 Plus, the app will also show convenient places to leave a motorcycle and avoid those that would only raise more issues. The new mode for Google Maps will come with the  9.67.1 version of the app. We can't say for sure if the functionality will roll out globally soon or if it will be an exception made for India.