Can't go anywhere without your trusty backpack? Whether it's a portable storage space for your tablet and laptop or an essential for weekly hikes, one thing's for sure: it attracts thieves' attention. Yet, Solgaard found a way to not only increase security when it comes to your packed belongings but also use it as a charger on the go #objectmagic
Lifepack is a solar-powered, anti-theft backpack. It carries the company's Solarbank, which is a multifunctional device. It can act as a powerbank for your phone or a Bluetooth speaker, using solar energy when you give it a break.
According to Solgaard, at full capacity it can handle 6 full phone charges! Or, you can leave it under the sun for 4 hours and get one full phone charge if it was drained completely to begin with.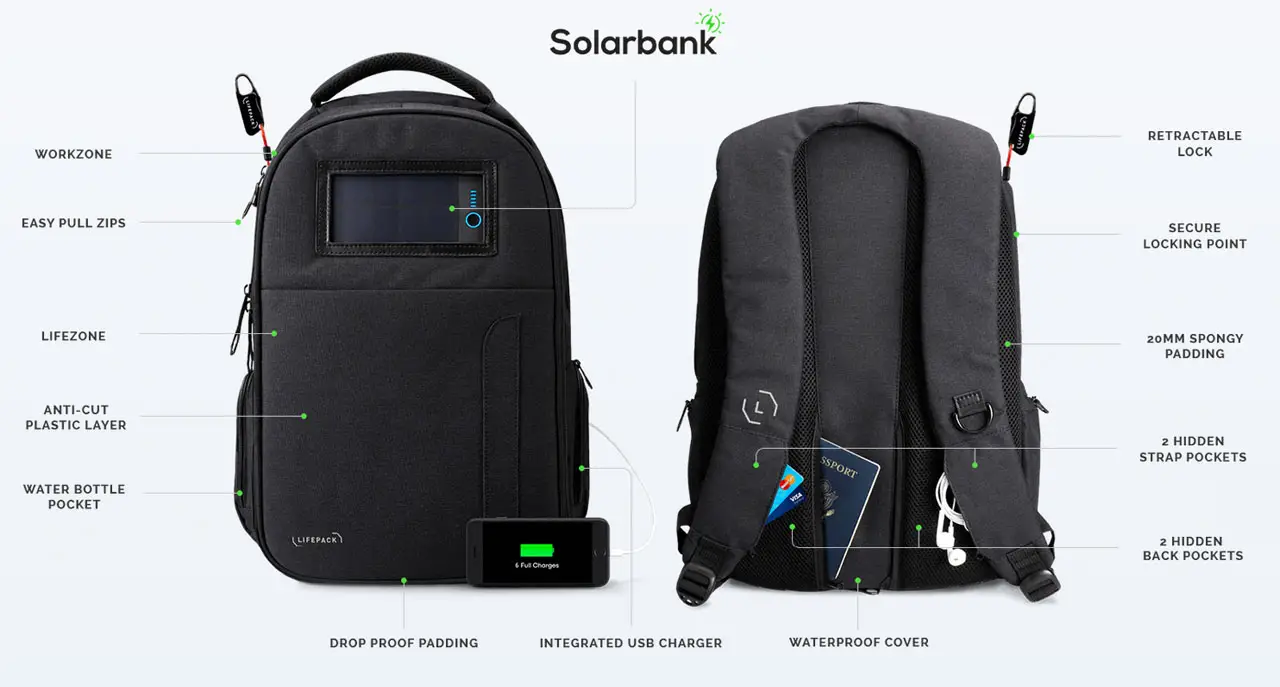 It's easily one of the most (if not the most) secure backpacks out there, thanks to an integrated lock. This allows you to lock your zippers or "chain" it to a chair. The makers have added an anti-cut plastic layer and drop-proof padding, just to be on the safe side, as well as a reflective logo to alert vehicles at night.
As far as compartments go, you can rely on two separate ones on the inside and 4 pockets on the outside (two located at the back and two hidden in the straps).
Lifepack is available to buy from the company's official website. There are two colors to choose from and for Valentine's Day, you can get it for $179.