What would fall be like with all work and no fun? Pretty depressing, if you ask us or… if you talk to Microsoft. That's why the company decided to make the return to school or the office a little bit sweeter with the release of their next-gen Xbox One X console, previously known as Project Scorpio #hardwaremagic
A couple of months ago the first leaked specs made quite an impression on us. The Project Scorpio console had been clearly developed with one goal in mind – to offer the biggest amount of power a device of this kind could at this moment. But with great specs, comes great cost – so we figured Microsoft would raise the price significantly.
As the company disclosed recently, the Xbox One X will sell for just $100 more than the PlayStation 4 Pro. Their console's retail price will be $499 when it hits the market, this November 7. Upon launch, you will discover a device that can run new games at 4K/60 fps and support older Xbox One titles at 1080p while capturing much more detail thanks to supersampling and its new set of specs: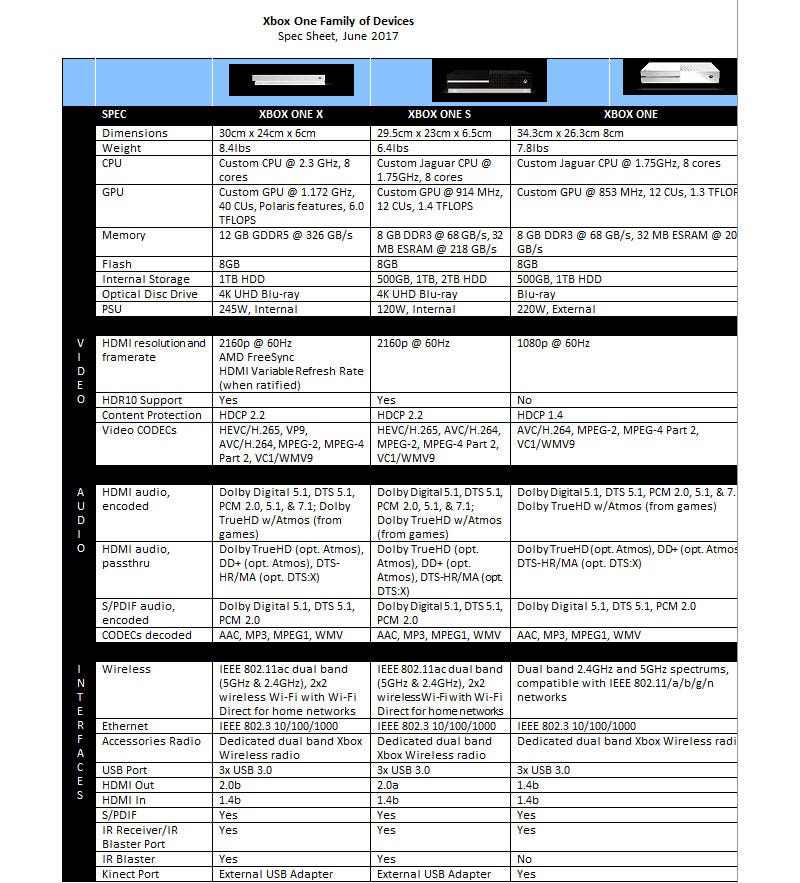 The standard Xbox One X console will be black and boxy, maintaining the design language of Microsoft but tweaking its base a bit, making it a bit slimmer. It will offer a 4K Blu-ray drive and should support VR, although Microsoft hasn't spoken openly about their plans in that particular area.
GAMES
The "smallest Xbox ever" is, in one word, impressive. Its raw power will definitely make it irresistible in most users' eyes, but, as you know, content is king. So, what can you expect in matters of Xbox One X games? Well, there are a couple of titles that will launch for this console exclusively. Forza Motorsport 7 will come as a companion game in November, as well as the MMO hit, PlayerUnknown's Battlegrounds. Assasin's Creed: Origins is another game you'll be able to enjoy on the Xbox One X or if you're more into shooters, we recommend Metro: Exodus.  Final Fantasy XV and Ghost Recon Wildlands are going to be updated for the new system, if you'll find State of Decay 2, Deep Rock Galactic, and Dragonball Fighter Z not enough of an incentive.