Do you want one reason more to skip August and get straight in a September mood (besides pumpkin spice lattes and iPhone 8)? How about Xiaomi Mi MIX 2? Yes, the company is getting ready to launch the sequel for the smartphone that basically opened our eyes to the beauty of slim bezels and started the bezel-less trend. #mobilemagic
According to a Chinese website, Xiaomi is set to release the Mi MIX 2 this September 12. And… if the first model sold like hot cakes,  people going crazy over the gorgeous display with minimal bezels, imagine what will happen this time around! Xiaomi intends to make bezels almost nonexistent, a rumor confirmed by designer Philippe Starck. He was the one that worked on the first Mi MIX and has returned to the drawing board this year, too.
Recently, Starck uploaded the "Mi Mix 2 Conceptual Product Design WIP" on Facebook, to everyone's surprise. It's a work in progress, as the title states,  but we love where they're going with this:
You can almost spot the front facing camera on the bottom bezel if you look carefully. There's no headphone jack, but that's not surprising; Xiaomi is probably going with a piezoelectric tech once again. As for the back, the panel just leaked on Weibo: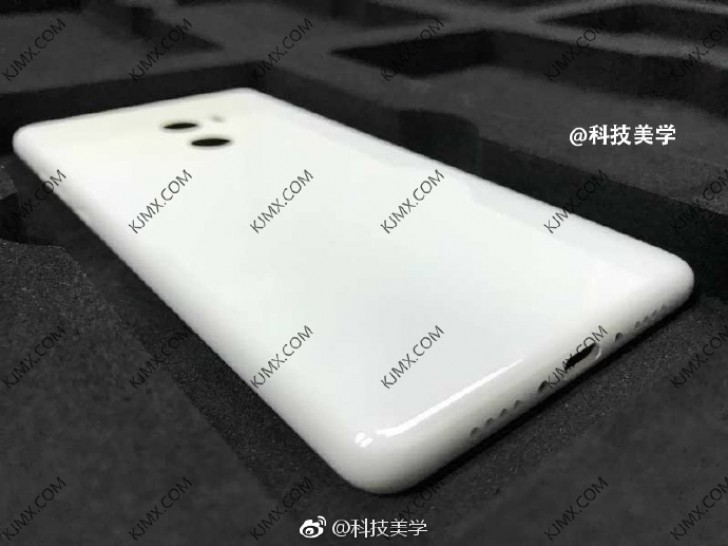 The white ceramic back reveals what seams to be a dual camera, dual stereo speakers and probably USB-C port. As for the hardware employed this time, we're likely to find a Snapdragon 835 chip powering it up, a 4,500 mAh cell and a 19MP camera. We'll know more about specs and price in the following weeks.