Californian maverick Eric Hutchinson just did the unthinkable: built the first electric Ferrari 308 GTS that can go faster than the original.
More than two years ago, Hutchinson stumbled upon a vintage 1978 Ferrari 308 GTS in a junkyard. It wasn't love at first sight, that's for sure, he recalls: "It had been burned up in a fuel fire, gasoline leaked on the motor. It smelled, all the rubber was melted, there was broken glass. It was frankly a mess."
That said, the sight of the broken down Ferrari did give him an idea. What if he could turn that baby in an EV?
He had to try at least. Hutchinson worked thousands of hours to restore and modernize the car at Electric GT before getting it out in the wild. Shiny and sexy once again, the Ferrari 308 EV was put to the ultimate speed test. Could it outrun a standard 308 model?
"We had a professional driver drive both cars in a timed environment on the same track — about a mile and a half — and the professional driver did that lap in 1:26 with a gas Ferrari.", Hutchinson told CNN.  Could his car do better?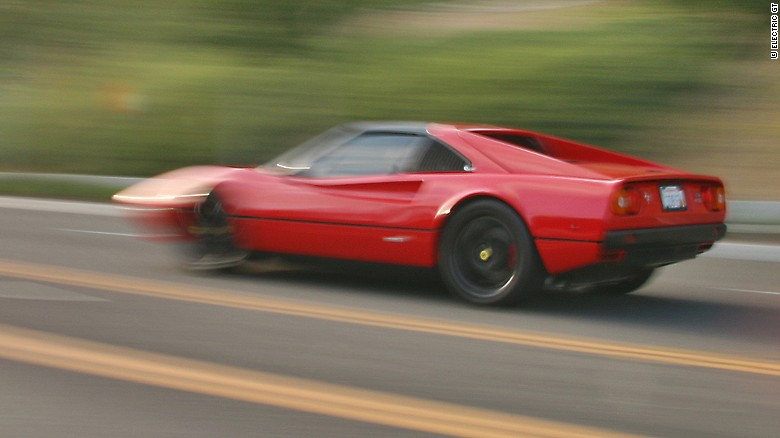 The answer is… yes. Surprisingly, the restored Ferrari finished the track 10 seconds faster. Three batteries helped it along the way and the race results convinced Drew Gill to make it his own, for $77,000.
He bought it in an auction from Hutchinson and doesn't regret it one bit: "It's fast, it's way better than any other electric car that you're going to drive on the market today, and it's a Ferrari. What else do you want out of a car?"