The cat is out of the bag – earlier today, Fujifilm admitted that the Instax Square camera is a given. Although the camera maker deleted the Instagram post immediately, images of the film camera with microSD slot and other digital features spread online #fotomagic
The guys from FujiRumors were the fastest ones to save the pictures. After sharing their belief that Fujifilm would mix digital and film in a hybrid camera, the publication noticed that, on Instagram, the company let it slip that a square hybrid camera was in the works. While the post was deleted soon after, FujiRumors caught a glimpse of the description: "instax_square It's not the first time Fujifilm combined a digital camera with an Instax Camera. Fujifilm Finepix PR21(1999) vs Fujifilm Instax Square SQ10 2017)."
Above it, images of the SQ10 camera appeared: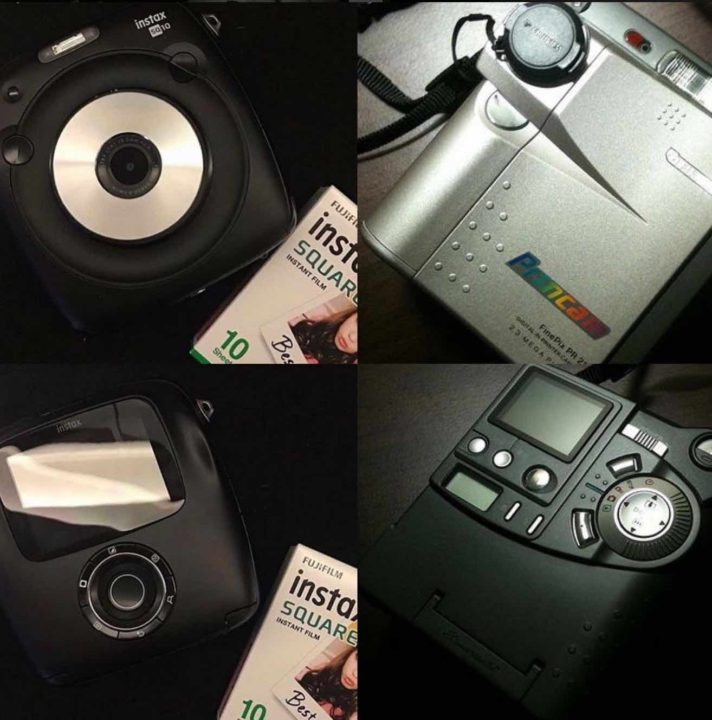 FujiRumors believes this is the second of two Instax Square cameras Fujifilm is getting ready to launch. The base model, SQ, should be a plastic instant cam that uses square film instead of the credit card-sized rectangular one. SQ10, though, is the hybrid camera featured above. This one should feature an LCD screen on the back and a microSD card slot. The extra memory means you'll be able to store your images digitally.
Unfortunately, part of the film camera charm will be gone, just like that. Still, if you're interested to see how an instant camera with digital features works in the real world, stay tuned. This April 19th, Fujifilm should launch both cameras and we'll see what's what.