Welcome Dio, the AI-generated sculpture made from the shredded remains of the computer that designed it.
Now selling at London auction house Phillips, the piece of art is the work of New York artist Ben Snell and it marks the third significant auction of AI art in recent months.
Dio follows the same basic methodology as the earlier works: machine learning algorithms scan and process a database of historical artworks in an attempt to produce similar data, with the assistance of the artist.
The training data for Dio consisted of an archive of more than 1,000 classical sculptures. The artist didn't reveal much about his contribution in shaping the result.
"I choose not to describe matters of technique and implementation in more depth because these subjects are inherently alienating. My role is to communicate and contextualize Dio's behavior in a familiar way. I believe its processes are very similar to ours: fundamentally different, but strikingly similar. My goal isn't to make Dio more human; it is to help us recognize ourselves as computational." said the artist.
There are a few artists working in the machine learning field that direct the creativity of computers and algorithms, while others say that these systems are artistic tools like any others… which is what artist Snell thinks as well:
"I consider myself, not the computer, to be the artist. Dio began by trying to recreate from memory every sculpture it saw".
In his work process, Snell likes to use figurative language to make the digital processes more approachable for humans. He also said Dio will be the "first and last" output from his algorithms.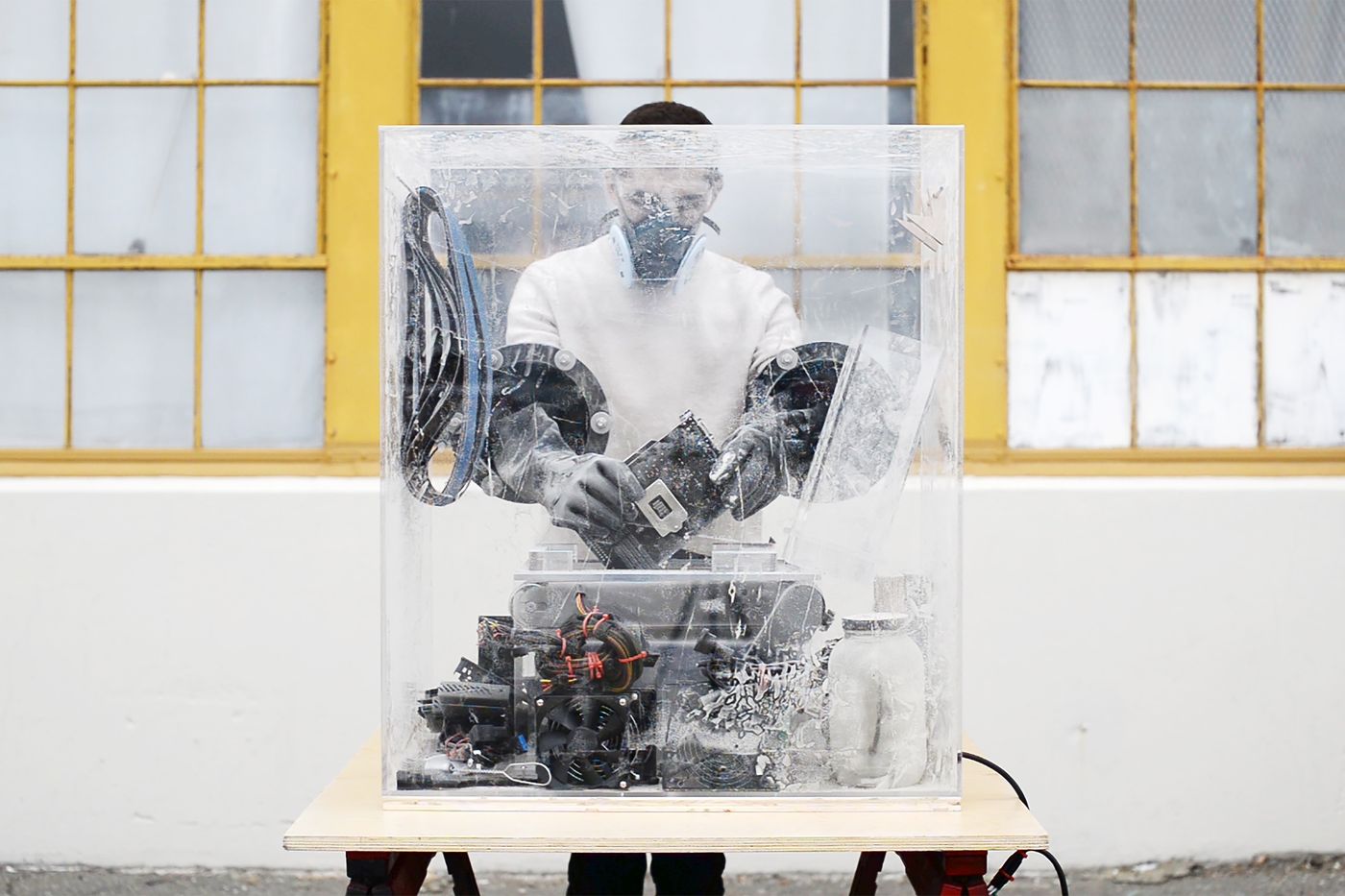 After creating the 3D model, he disassembled the computer he used to create it and used a specially-designed sealed box to ground it to dust. Then, he 3D-printed a mold of Dio and cast the sculpture into it with resin and the remains of the computer.
To Snell, this represented an attempt to diminish his control over the algorithms. This way, Dio is a unique and unrepeatable art piece.