When it comes to design, it's really hard to speak ill of Apple. Their minimalist approach is easy on the eye and even easier to copy. That's why several companies have taken to copy their notch detailing or their Apple Watch square aesthetic in their product lines while reducing the price. This is how, today, we have the option of an Apple Watch-like at $50.
While Apple would struggle to offer its Apple Watch at $50, Chinese competitors can do so in a blink of an eye. Realme, a two-year Chinese manufacturer, owned by the same parent company like OnePlus, Oppo and Vivo, has done so with their Realme Watch.
At first glance, the smartwatch looks exactly like the Apple Watch. It's only at a closer look that you see a big difference in the materials used and the operating system.
First, the Realme Watch has chunky bezels, as the display doesn't stretch as much over the entire screen, as in Apple Watch's case. In this case, we're talking about a 1.4-inch square LCD with a 320×320 pixel resolution. In both size and pixel resolution, the Apple Watch surpasses the Realme wearable.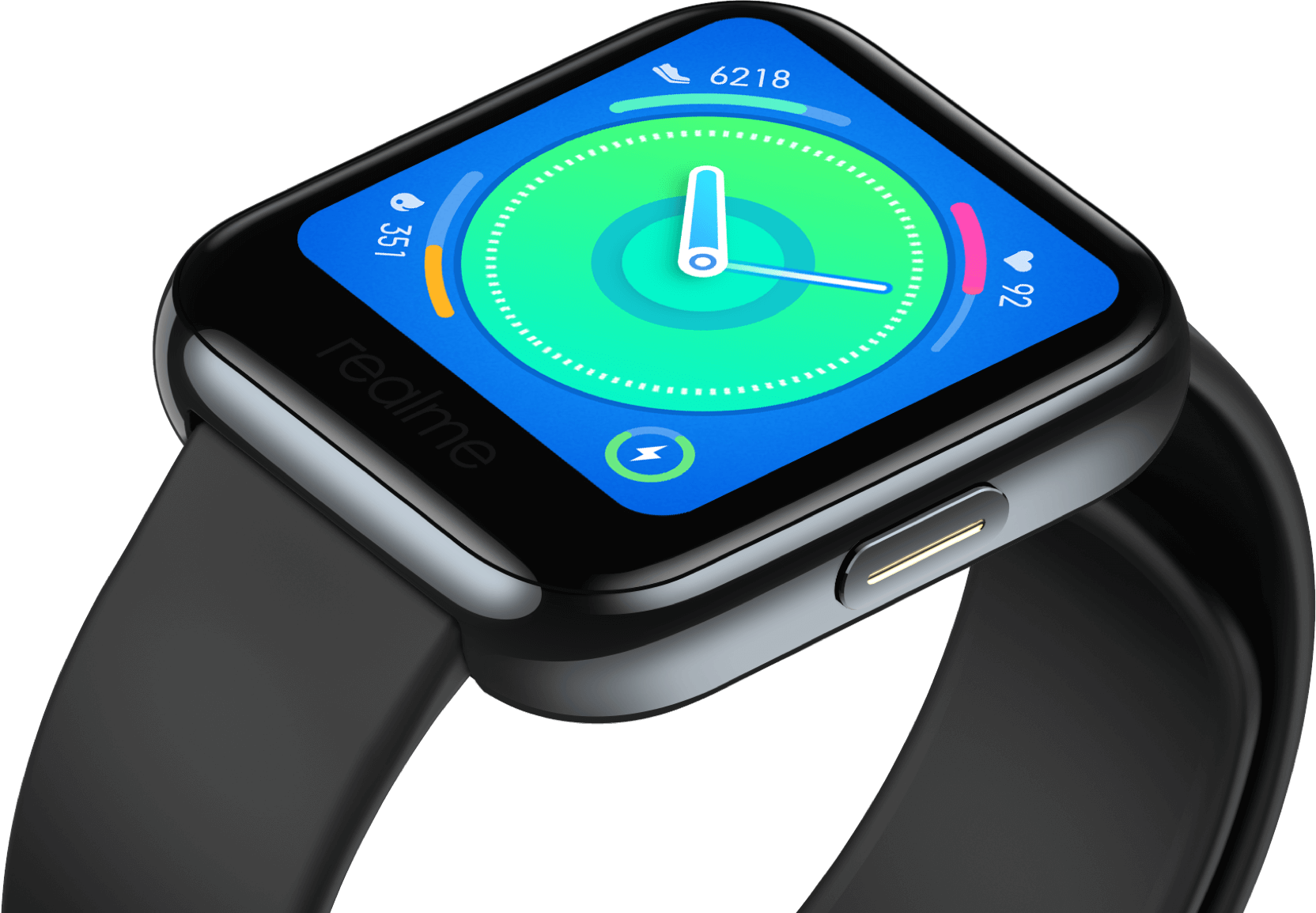 Under the curved glass, Realme Watch keeps all its Android tools, placing itself at the opposite spectrum from Apple (iOS.) That's not a bad thing, necessarily, especially since the watch is able to monitor your heart rate and blood oxygen levels in real-time.
As all smartwatches on the market, this caters to sportive types as well, offering up to 14 modes to choose from depending on your workout.
Battery is decent, but not the best we've seen from an Apple Watch-inspired piece. Realme Watch turns off after 7 days with heart-rate monitoring on or 20 days in power-saving mode. By comparison, the Amazfit GTS lasts 46 days in basic watch mode.
The price, however, might make you close your eyes at the drawbacks. At 3,999 rupees ($53), Realme Watch is less than a quarter of the price of an Apple Watch 5.
If you're interested, keep an eye on their website on June 5th, when orders start.