Next year, we might see the first un-crewed test flight of a spaceship that not only looks like a futuristic hot air balloon but that was made to take regular citizens to space. Its name? Neptune.
UK design studio PriestmanGoode and Space Perspective have worked on a spaceship concept that's very easy on the eyes. The Neptune is a two-part spaceship: a spinning top-shaped capsule and a giant high-altitude balloon.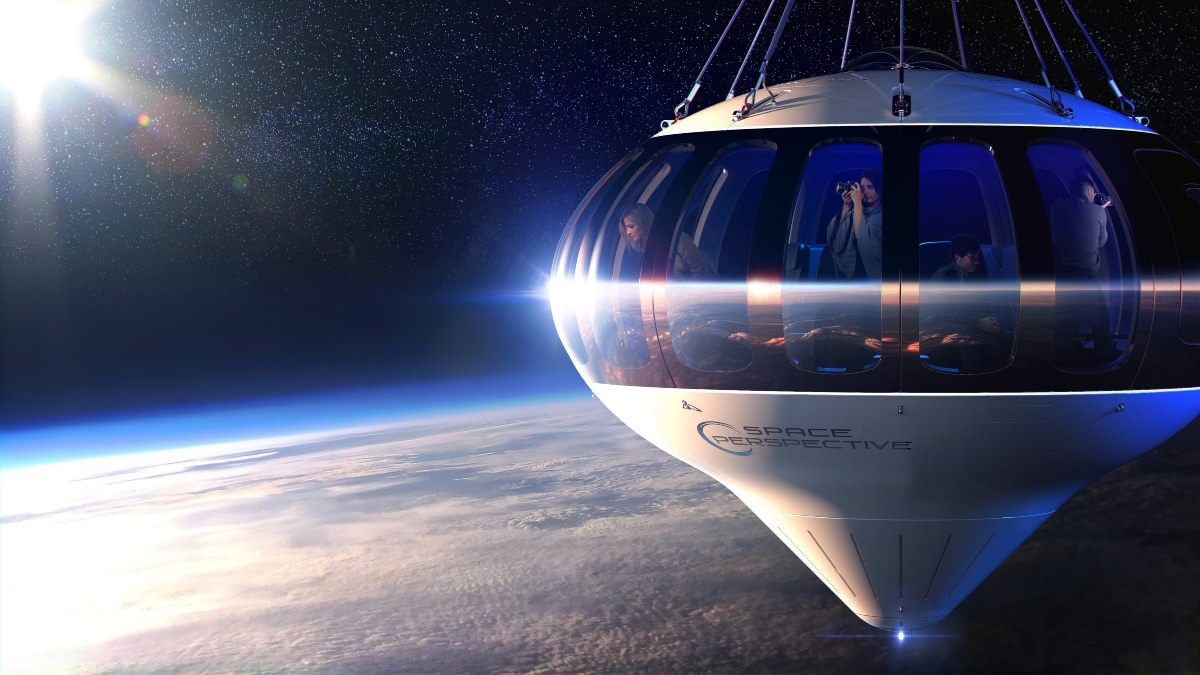 Up to 8 passengers can board the capsule that will fly up to 100,000 feet. There, the space tourists will have two hours to take pictures, videos or simply exchange ideas on the breathtaking views.
The cabin could consist of top to floor windows, seating for the eight passengers and one pilot and a restroom.
Neptune will also be available for research payloads and other atmospheric studies' trips, although its main goal will be to help regular folks live a little like astronauts.
Equally impressive is the cabin interior of SpaceShipTwo vehicle VSS unity, revealed by Virgin Galactic in a livestreamed event. While working with London design agency, Seymourpowell, the company came up with an elegant, sleek interior that's perfect to lounge in.
Multi-color LED lights concealed within the windows are responsible for that vibe, as well as the shape and materials used for the seats. As you can imagine, the highest-grade aluminum and carbon-fiber manufacturing techniques were employed, while the fabrics used as well as the astronaut suits were created by Under Armour.
The cabin was imagined as a space where each astronaut could enjoy a quiet moment, yet move freely for an out-of-seat weightlessness experience.