Getting creative this summer? Working on expanding your line of products? Either way, you'll definitely need a quick, on the go gadget to print your visual identity on new products or customize your planners. A US startup thought of a portable printer that could fit both needs.
Selpic P1 looks like your ordinary highlighter but it does much more than point out the important segments from your written notes. It actually prints text, photos, even barcodes, and QR codes on multiple surfaces, from paper to textiles, leather, and wood.
Thanks to its ergonomic design and inkjet technology, it works fine on uneven surfaces, as well. That, of course, implies that you have the freedom to print at various angles, horizontally and vertically, and from right to left as well as left to right. Also, Selpic says the P1 can print either a single-line or across multiple lines.
Best of all, Selpic claims the P1 has good enough speech recognition technology to translate your spoken words – picked up by your phone's mic – into text. The text captured can then be edited in the printer's companion app on your mobile device to suit your creative tastes, whether they are black and white or in color.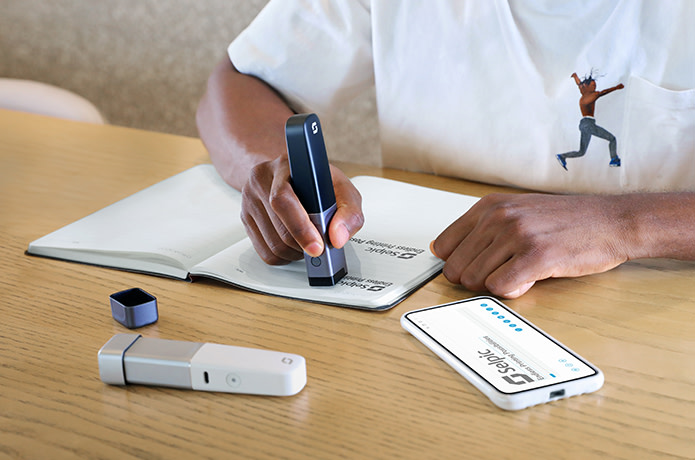 The handheld printer comes with eight color cartridges and has 300 nozzles, each individual nozzle being able to discharge 18 million drops/second.
Right now, Selpic P1 is selling on IndieGogo and you can still get an Early Bird at $99, with shipping starting this September.