[adrotate group="12″]
Remember the Intel notebook prototype we saw at Computex? If not, you'll certainly do once you look at the newest Yoga Book from Lenovo. The C930 is the company's improved notebook-laptop device. It's Windows-only, e-Ink friendly and gesture-controlled.
Let me explain. This Yoga Book version may look identical to its predecessor from afar, but several things distinguish them clearly. The digital keyboard that covered the bottom display is an e-Ink one now. The Android version has been ditched completely for a Windows one that you can add LTE connectivity to. When you don't want to read or type, you can turn the bottom of the laptop in a notebook, scribbling with a Wacom thanks to a Lenovo-made app.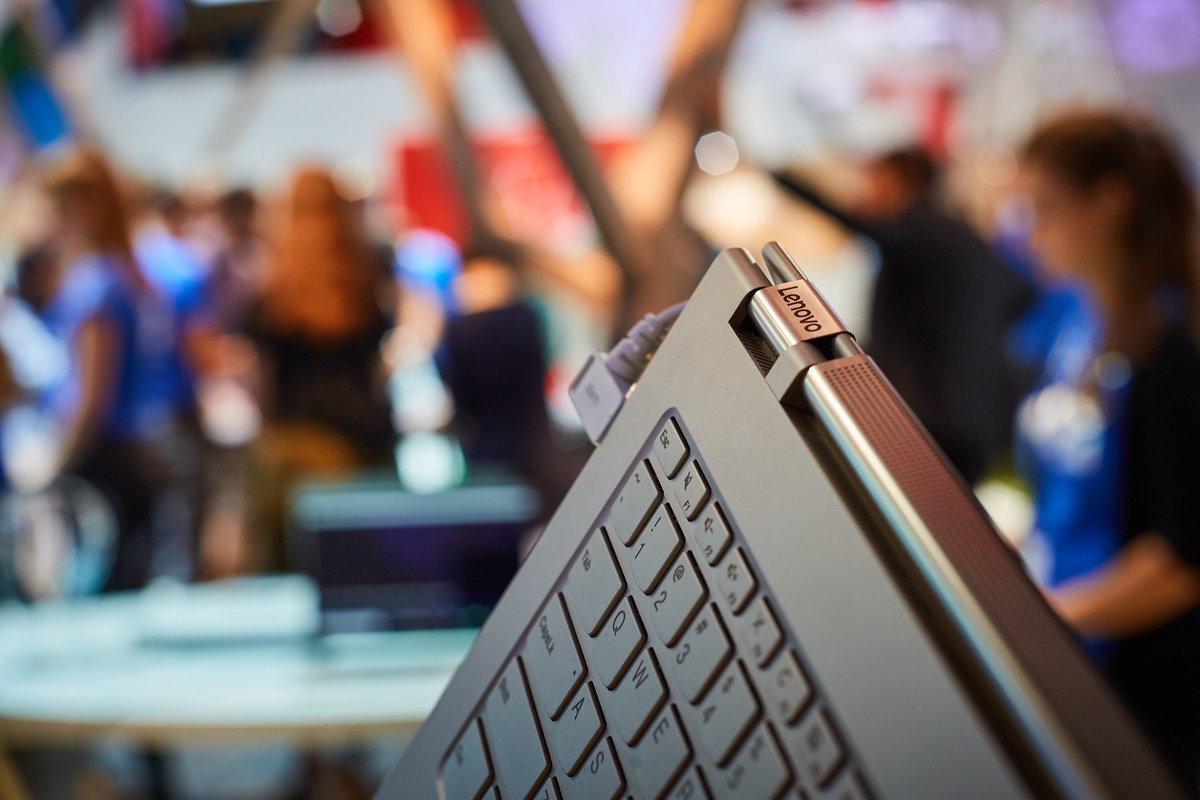 So, you can't extend the primary display, but you do get the flexibility of an e-reader and tablet. The portable device supports only PDF files for now, in case you were wondering.
Meanwhile, the primary display has a 2,560×1,600 resolution and to look at it properly you only have to knock. Double-knock on the top of the laptop and the gesture will send a current to a material that will push magnets around and pop open the "lid".
Under the pretty packaging, you'll find either an Intel Core m5 or an Intel Core i5 processor, coupled with 4GB of memory, and 258GB of SSD storage.
Also read: ✍ Intel Presents Dual Screen Notebook Prototype✍
Lenovo is going to start shipping the Yoga Book C930 this October for $999 and up.