When I was a kid, I couldn't stand plants. The main reason for my displeasure was my folks' obsession to purchase every single leafy being on Earth, to the point where they spilled from the balcony to all the rooms, including mine. Now, I love surrounding myself with luscious peace lilies, beautiful orchids, and prickly cacti. But not all survive my TLC, leaving me baffled all the time: am I watering them enough or too much? Should they get more light or less? Thankfully, technology came to the rescue in the form of FYTA Beam.
FYTA beam is a smart sensor that tells you everything you need to know not just about plants in general, but about your plant. It basically tells you where it hurts, since the plant can't talk.
The sensor is small and discrete, thanks to a reflective glass casing and ends with two stainless steel probes. Those probes are meant to be stuck in the plant's soil where they measure soil moisture, nutrition levels, and the role its environment plays (light intensity and temperature).
Do you have trouble with keeping your plants alive? Then this is for you.

FYTA team
So, where do you read all this data? Is there a display somewhere? Actually, no, it all happens on your smartphone through the dedicated app.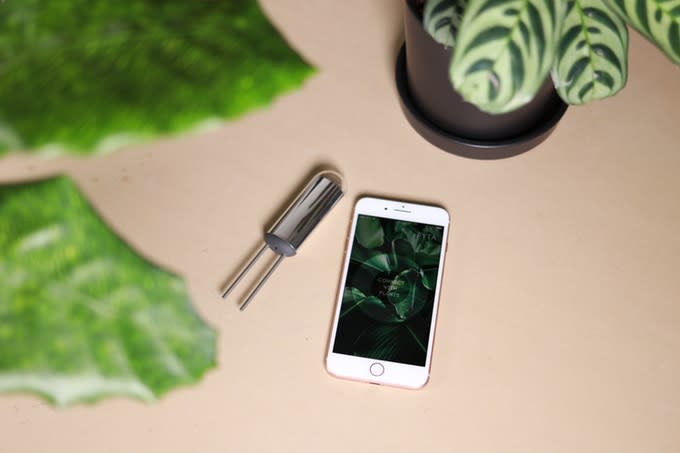 Once you have the sensor in the soil and the app installed, you open it and start to create a profile for your plant (picture and name). That's it! Of course, the app has more info for your budding interest in plants. 😉
There's a plant identifier, general care instructions, a digital garden (if you choose to create more than one profile), and fun tutorials.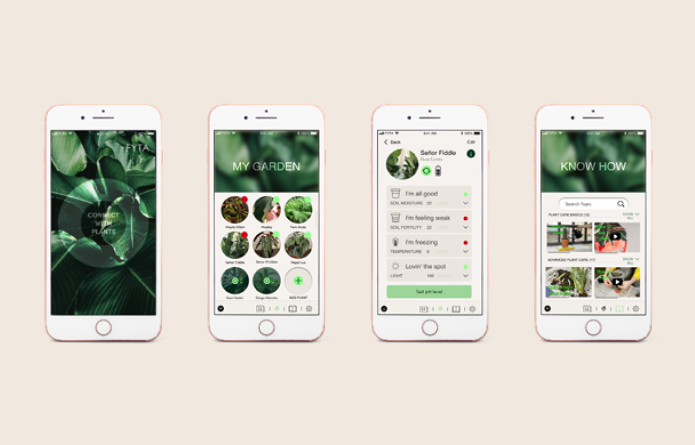 The sensor has a Lithium coin battery and a solar cell that can help when the battery is depleted.
The FYTA team says they are working on different colors and designs for the sensor, as well as different lengths for the probes.
If you want to extend your care to all your plants, you can connect several Beams via Bluetooth and even opt for FYTA Base to help you on Wi-Fi.
One FYTA Beam starts from 35 euros/$39 on Indiegogo, shipping starting this July.