No good deed goes unpunished. Or in Samsung's case, no good wearables are taken at face value. After the initial good reviews Samsung Galaxy Watch Active and Galaxy Buds received, both users and reviewers condemned the products for strategy and software flaws. We'll go over them below, while highlighting six reasons why these wearables are still worth a try!
Since checking them out at MWC Barcelona (see our first impressions above!), both the Galaxy Watch Active and Galaxy Buds have been through a lot.
SAMSUNG GALAXY WATCH ACTIVE
The best feature of the Galaxy Watch Active, their selling point if you will, was unavailable for almost a month. The My BP Lab 2.0 app needed for the measurement launched just last week.
Now, users are bumping into another problem – those having an Android phone that is not Samsung or a Samsung phone older than the S9 can not use it. This distinction was never made by Samsung's team in any promotional material, leaving most people pre-ordering it with a bitter taste.
Why can't it work? Well, the software needs an optic sensor to accurately take the blood pressure from your wrist, a sensor which is present only on the S9 and S10 line. In the same time, the watch works with iOS, but not the blood pressure app, a bummer for iPhone users, especially in the context of Apple Watches that do not provide blood pressure monitoring themselves.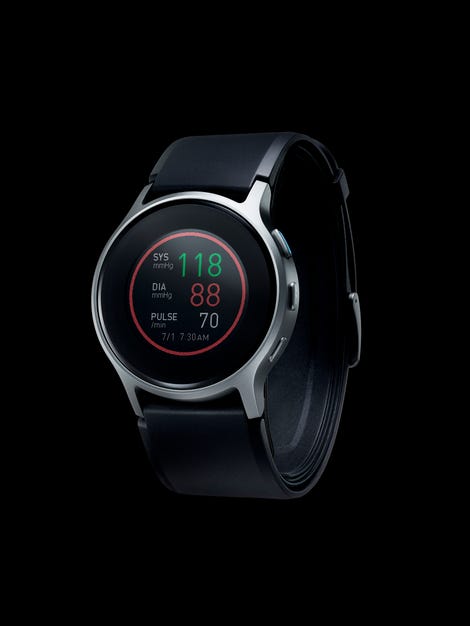 Want a blood pressure monitoring watch? The first one to offer it (without caveats, so far) is the Omron's HeartGuide smartwatch, cleared by the FDA. It was unveiled this January and costs $499.
Believe it or not, there are at least 3 reasons why the Galaxy Watch Active deserves a chance, flaws and all.
Design. Samsung has really refined the design of the watch this time around. Gone are the chunky lines and thick body, along with the rotating bezel (I know, the latter was pretty great to have.) The Galaxy Watch Active weighs only 25 grams and is 10.8 millimeters thick, with a 28.1-millimeter display. It is more easy to wear than ever, although it does bring Apple Watch vibes many Samsung adepts will frown upon.
Price. No question about it – the budget-friendly, $199 price tag is a big reason to take it home, regardless of the kinks Samsung still has to work out.
Activity tracking. The name says it all; this watch was made with fitness-oriented consumers in mind. It tracks a whooping 39 activities, can go 50m underwater and alleviates stress with dedicated exercises and tips.
SAMSUNG GALAXY BUDS
On the other hand, we have the Samsung Galaxy Buds. We talked about them after the Samsung Unpacked event, noting the features that make them a threat to Apple's AirPods.
After trying them out in Barcelona, we can definitely point out three features that make them a worthy companion to your Samsung flagship phone:
Secure, light fit. Samsung outdid itself this year with a pair of earbuds that are smaller and lighter than ever before and that fit snugly in our ears. Design-wise, we prefer them to AirPods.
Wireless PowerShare charging. Similarly to Galaxy Watch Active, you can charge the earbuds on your Galaxy S10e, S10 (5G) and S10+ when you don't have the wireless charger around.
Price. Once again, the biggest incentive to buy this wearable is the attractive price – only $130!
It's not all sunshine and rainbows, though. For one, if you are an iOS user, you'll discover that the companion Galaxy Wearables app isn't in App Store. This means you won't have access to the best features of the buds, like EQ settings, press-and-hold customizations and Enhanced Ambient Sound controls.
Even if you do get the app and set up your earphones perfectly, you'll find that the case offers just one full charge, so you better have your wireless charger close by or your S10 phone in top shape.
Last but not least, prepare to sacrifice volume controls when you customize your touch/tap-and-hold buttons. There are two areas for these functions, one on each bud; so, if you decide to select Bixby access on one bud, with ambient sound on the other, there's no way to turn the music up and down from the earbuds.
Not a flaw in itself, just a restriction you should take into consideration before going to the store.
Now that you know more about Samsung Galaxy Watch Active and Galaxy Buds, will they be on your shopping list?