After much speculation, we now finally have a name for the much-talked about Samsung foldable phone: the Samsung Galaxy Fold.
The company is using a 7.3-inch Infinity Flex Display for the device that allows the phone to become a tablet while folded is still small enough to fit easily inside a pocket.
The display in phone mode is around 4.6-inches thanks to a hinge system that functions via interlocking gears.
"These days there's a little more competition than there was when we introduced the first Galaxy S. Now we are pushing beyond the limits of today's technology to inspire new passion for smartphones."
DJ Koh, Head of Samsung's Mobile Division
The device is powered up by a 7nm processor and has 12GB of RAM, in addition to two batteries that are separated by the fold but are otherwise combined within the Android operating system.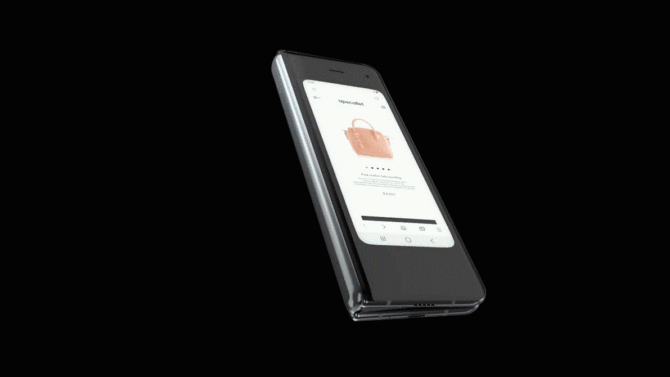 Together, they give life to a 4,380 mAh battery with wireless charging and reverse wireless power-sharing as well. In addition, the device comes with an 'embedded' ultrasonic fingerprint scanner.
On the back, we can find a triple camera system that can be used in both tablet and phone mode; two of them are 16MP and 12MP wide-angle sensors, respectively, and the other one is a 12MP telephoto. There's also a 10MP camera for selfies.
The Galaxy Fold is capable of running three apps at the same time and, when the users will switch between the tablet and phone modes, the device will use an app continuity system that will allow it to adjust the apps accordingly.
The handset will go on sale on April 26 and will cost – get ready for it – no less than $1,980.