Apple and Tesla, Tesla and Apple… while that does sound like the Brangelina of tech, the hottest new partnership in the industry, appearances can be deceiving. It's true that Apple is working with Tesla on an energy storage project, but their relationship is was supposed to be a secret.
However, The Verge was able to find out that Tesla is Apple's provider of battery packs. According to the publication, Tesla will provide 85 Tesla lithium-ion "megapacks" to keep the Cupertino HQ alive.
We're talking about a 60MW storage setup that, while it's being touted as "one of the largest battery projects in the country", it's not, by far, the biggest Tesla contributed to. Tesla has had previous arrangements in Australia and Texas that surpass it.
Nevertheless, Apple boasted that their setup – California Flats – could store up to 240 megawatt-hours of energy and take care of 7,000 homes for an entire day. The project will take place at their Northern California farm started in 2015.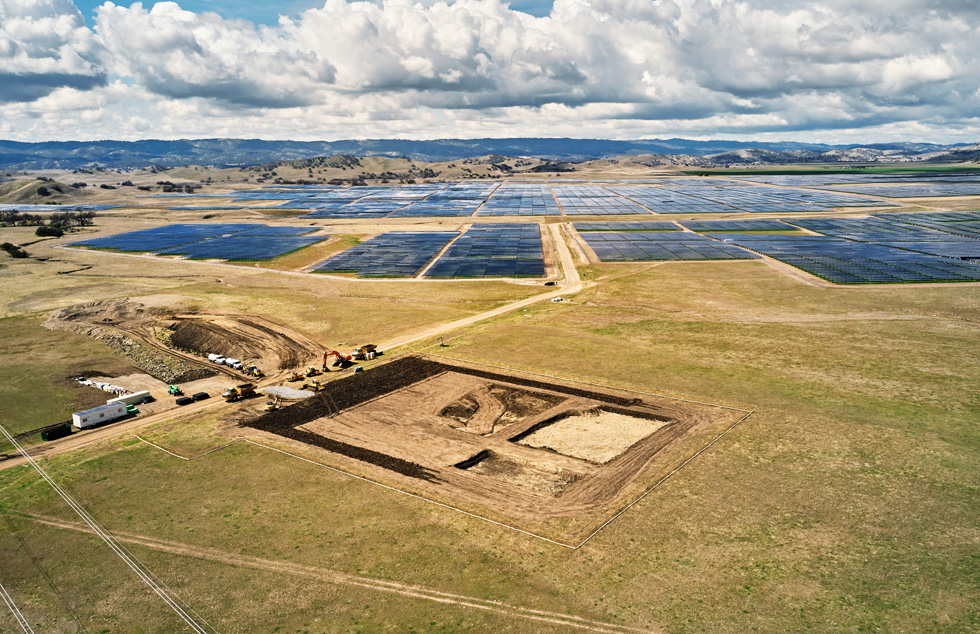 "One solution to intermittency is energy storage, which can retain generated energy until it is needed." reads the company's press release. "Apple is investing in utility-scale storage in California and research into new energy storage technologies, even as it builds upon distributed storage capabilities in Santa Clara Valley and through Apple Park's microgrid."
As for Apple and Tesla's relationship, it's too early to say whether this is the beginning of a beautiful partnership or just a one-time thing. After all, Apple's CEO, Tim Cook, and Elon Musk have had their differences in the past: