A periscope lens is, perhaps, the best thing to have in a triple camera module, besides a wide and ultra-wide camera. In fact, we're a bit bummed every time phone manufacturers go with a different tele system. And that's why we were excited to find out that Apple is, indeed, planning to add one in a future iPhone.
An iPhone with a periscope lens isn't set to come earlier than 2023, according to analyst Ming-Chi Kuo, but that doesn't mean the company hasn't worked out the implementation.
In fact, there are two ways the Cupertino giant wants to make that camera happen. One patent that they've released is a two-prism design. A stack of lenses is set to go between the two to provide autofocus and even guarantee OIS.
That's a bit of a novelty if you consider how periscopes are usually manufactured. Normally, one prism is versatile enough to handle OIS tasks.
So Apple is essentially proposing to use both prisms for optical stabilization. By doing that, however, Apple risks making the camera module bulkier than it should be. Another concern is keeping the aperture at f/2.4 or brighter.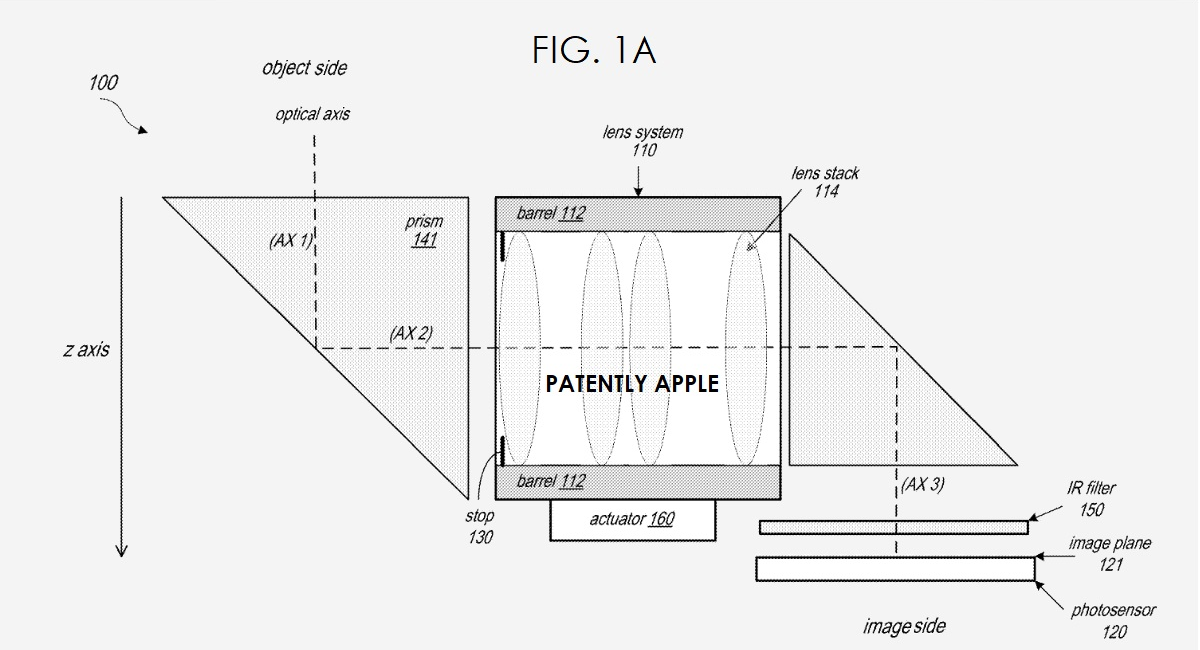 There's one confusing fact mentioned in the patent and that is the optical zoom this system would ultimately achieve. It seems that it would stop at 3x which is pretty low and something attainable with traditional lenses, as well.
Apple To Integrate 120hz Displays For All iPhone 14 Models
Of course, a patent remains an idea at the end of the day. Plenty of companies apply for patents and don't necessarily turn them into reality immediately after, if ever. So it's entirely possible that the periscope camera that is going to make it to an iPhone in the next years will look nothing like the system described above.
Odd or Trendsetter? Oppo Find X3 Pro Comes with A Microscope
Apple Is Raising the Stakes With an Apple TV With Camera and Speaker