Tired of fantasy and sci-fi series? Looking for a down-to-earth, real life-inspired or straight up documentary show? We put together a list of the best documentaries on Netflix to stream right now, be them crime, medical, music or other genre. Don't worry – we skipped the obvious ones, like Formula 1: Drive to Survive, The Speed Cubers or The Last Dance, although we can't recommend enough these three too, if you haven't seen them already.
Best Crime Documentaries on Netflix
There's nothing better than a mysterious, goosebump-raising, crime documentary in the fall. Light up a candle, get your favorite blanket and get ready to see some chilling real life stories.
American Murder: The Family Next Door
If you've been thinking of ditching social media for a while or wondering if posting on the Internet is really the healthiest thing one can do, then you might want to watch this excellent documentary about the horrible Watts family murders that took place in 2018.
Shannan Watts and her two daughters disappearance followed by the investigation of the husband are told through the victim's social media posts. Some law enforcement recordings are used, but the story is told through personal text messages revealing an intimate take on the Watts family.
A less polished documentary than the ones we're used to, it shows what really happens behind closed doors and candid social shots.
Tiger King 2
The Tiger King is back! This end of year, Joe Exotic returns to Netflix after the prequel ended with him in prison. We don't know much about the action in this documentary but if it's remotely close to the first one, prepare to be shocked, amused, horrified and bewildered by an ensemble of crazy folks.
TiVo Stream 4K Review: The First $50 Android TV Media Center From TiVo
Abducted in Plain Sight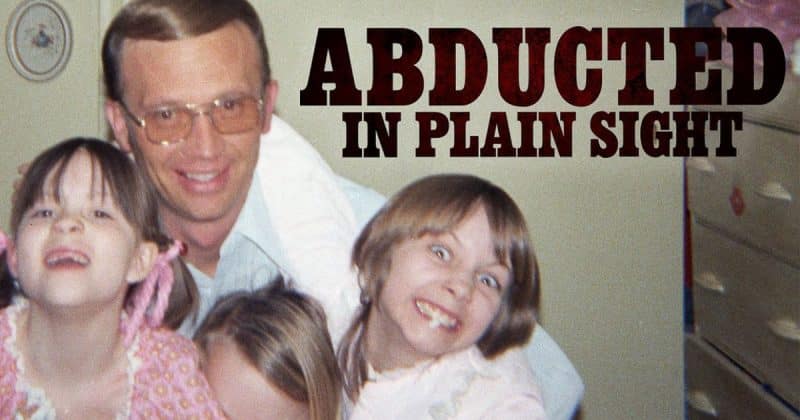 It seems impossible to be abducted twice by your next-door neighbour but that happened to Jan Broberg. The tactics employed by a true predator come to life in this jaw-dropping documentary who will leave you at least… unnerved.
Murder Among the Mormons
This documentary may have been on your must-watch list for some time now but if, for some reason, you never heard about it, pay attention now.
This three-episode documentary is among the most popular right now on Netflix. The controversy regarding the Mormon church is nothing new, but it's maybe for the first time when things are put into a clear, concise narrative sprinkled with historical evidence and present-day interviews. Prepare to have your worldview changed!
Five Features That Make TiVo Stream 4K the Best Android Dongle Right Now
New Movie 2021: Frankenstein (+ All The Monster Movies You Missed)
Best Music Documentaries on Netflix
In the mood for something a bit lighter? Or at least less gritty than a true crime show? Here are three of the best documentaries right now, besides Miss Americana.
Gaga: Five Foot Two
This documentary shows the woman behind the mask… ahem meat dress. The documentary explores her vulnerable side be it ahead of the Super Bowl or at the doctor's office. It's an intimate take of the musician who is showing incredible acting skills and keeps pushing the limits of her creativity.
No Direction Home: Bob Dylan
Martin Scorsese's first documentary about Bob Dylan is this long, 2005 movie which follows the American legend from childhood to his folk years. You'll see it focus on Dylan's big debut and the sudden turn towards rock music. It's a production filled with rare interviews and footage from the archives showing the artist as you've never seen him before.
He Did What?! The First Movies Of Famous Directors #Streamland
Metallica: Some Kind of Monster
This starts as a documentary about the making of an album only to quickly turn into a story about a band trying to hold it together and survive. As the lead singer enters rehab and the band members face personal issues and arguments regarding their musical approach, the band's demise seems imminent. It's a riveting documentary to watch, even if you're not a die-hard Metallica fan.
Best Medical Documentaries on Netflix
There's nothing like a medical documentary to make you listen up and put down some questions for your next trip to the doctors. Check out the most intriguing medical docuseries on Netflix right now!
The Bleeding Edge
While the first ones to blame for a botched surgery or wrong prescription are usually doctors and the pharmaceutical companies in charge of the pills prescribed, this documentary highlights another culprit.
Turns out, many people's lives have been ruined after medical staff used defective or untested medical devices. Why isn't anyone talking more about the industry manufacturing and selling these killer devices? Find some of the answers in this eye-opening Netflix doc.
Pandemic
This documentary is a cautionary tale and a reluctant recommendation for those of you who have a thinner skin. However, the quality of the documentary deserves a shout-out here. As the title says, this six-part movie sheds light on the medical industry and the research facilities that will be seriously tested when a global pandemic hits.
Ironically, the series dropped just three weeks after the first cases of the COVID-19 virus were reported in China.
Take Your Pills
And because we mentioned pills before, here is a documentary focused entirely on that. Not untested medicine, but stimulants like Adderall and Ritalin that are freely prescribed to healthy people in order to perform better.
The race to be better, to be the first, is emphasised by personal recounts of desperate college students, a programmer who aspires to become and be recognized as a genius among its peers and a finance professional who has seen the bleak after-effects of such stimulants up close.
The focus quickly steers from the drugs themselves to the real cause of these addictions – society pressure.
Best Nature Documentaries on Netflix
When it's pouring outside and you can't see anything due to the fog, a beautifully-shot, masterfully narrated nature documentary is just what you need. Trust us, these three are some of the best nature documentaries on Netflix right now.
My Octopus Teacher
Take a break from true crime documentaries and scary medical movies and watch this heart-warming nature documentary.
While octopuses aren't conventionally beautiful, the one followed closely by filmmaker Craig Foster turns out to be magnificent. Every single day, their interactions show the complexity of this animal and its intelligence to navigate both the underwater world as well as the human world.
Night on Earth
Imagine Planet Earth with the lights turned off. This docuseries presents another side of the animal kingdom, when nightfall comes, using infrared shots and more.
The evolution of animal behaviour in the wake of climate change as well as their hidden habits far away from the human eye are mesmerizing to watch.
Virunga
Not your typical nature documentary, this 2014 production showcases the fight happening in Congo to save the lives of mountain gorillas. With billion-dollar interests for the Virunga National Park, you'll be confronted with the effects of greed in one of the world's most beautiful places.
Bizarre Documentary on Netflix: Misha and The Wolves
You might have seen Holocaust docuseries before, but this is in a category of its own. The movie recounts the story of Misha Defonseca, a Holocaust survivor who ran away from Germany to find her missing parents.
On the road, however, she found a whole new family – a pack of wolves. The story became a best-seller before turning into a lawsuit between Misha and her publisher. The documentary follows Misha's strange tale as well as the lawsuit's motives and effects.
Sport Documentary on Netflix: Athlete A
This documentary sheds a – bleak – light on the US gymnastics training program and crew. It follows the press' investigation into Larry Nassar, the US gymnastics team doctor. We see journalists as well as victims talk about Nassar's sexual abuse of the young girls he was supposed to protect. Furthermore, the movie discusses the power structure that allowed such behaviour for years.
A-List Documentary on Netflix: Five Came Back
This A-List documentary features stars such as Steven Spielberg, Guillermo del Toro and narrator Meryl Streep, among others.
Why the stellar cast? This movie is a three-part adaptation of the book with the same name which tackled the stories of five filmmakers that helped the World War II effort.
John Ford, William Wyler, John Huston, Frank Capra, and George Stevens are under the magnifying glass for their work before the war and during it, when they had to document horrors as well as rally support for the government. Definitely a must for World War buffs!
Cult Documentary on Netflix: Wild Wild Country
Not quite a crime documentary, but definitely in the scary zone, this Netflix six-hour production goes back to the 80s. Using news segments and home-style footage, it depicts a cult led by Indian guru Bhagwan Shree Rajneesh. The purchase of a big plot of land in Oregon puts the man on the map, starting conflicts at a national level.
Best Anime on Netflix: 10 Netflix Series Worth Adding to My List
Prepare For Spooky Month With These Netflix Horror Movies To Suit All Tastes