Between horror series, UFO documentaries and even comedy shows like Seinfeld (!), it's hard to decide what to stream next on Netflix. Our suggestion? Between one Netflix horror movie and the next, squeeze in an anime. It may be hard to believe for those who've not been on the Netflix bandwagon, but the streaming service hosts some of the best anime series ever made. Or, if you're just getting into the genre, check out the best anime on Netflix to add to "My List".
There are so many anime sub-genres, it's hard to nail the one you'll absolutely going to love. So, we've come up with a diverse selection that will hit the sweet spot for most viewers. Some of them are classics, others are quirky, but all of them have the storytelling to keep you glued to your TV screen.
Scroll to see the best 10 Netflix anime series (and some of the top Netflix shows right now!) + 1 bonus!
March Comes in Like a Lion
The art style of this anime might not be everyone's cup of tea but Rei Kiriyama is enough of a character to keep you interested.
Don't expect the usual confident hero or badass fighter, as Rei is an introverted shogi player who struggles making real connections. The series follows his interactions with the world, tackling themes like depression and happiness. You'll get to understand Rei, care for him and hope he finds a way out in this emotional anime journey.
Violet Evergarden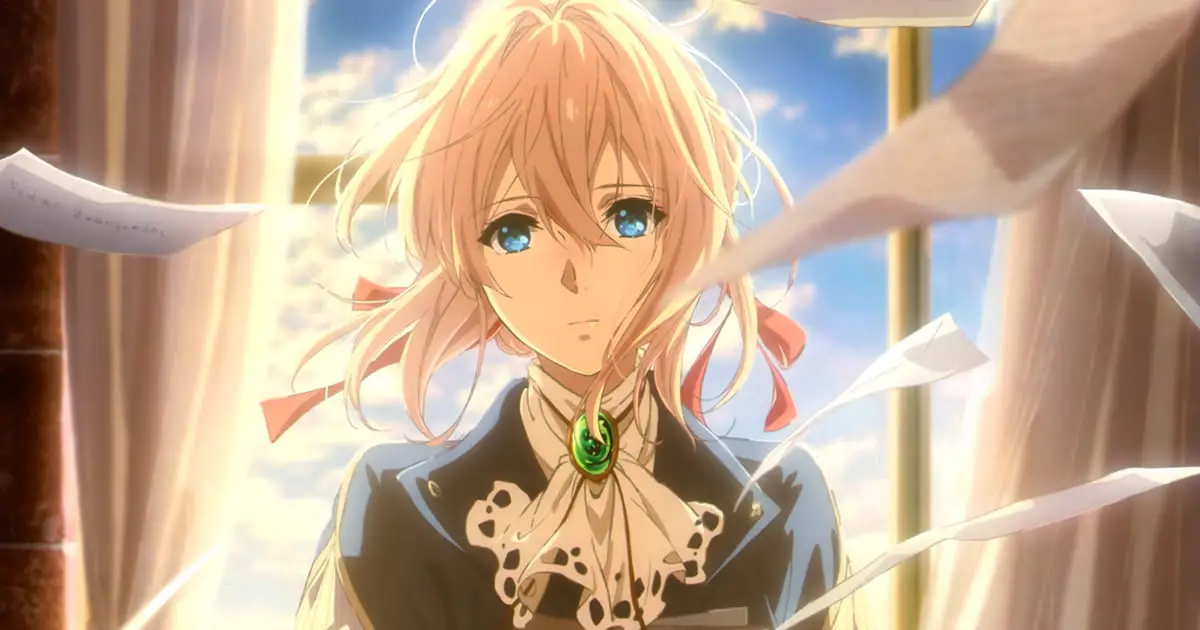 Now this is an intriguing anime series, based on Kana Akatuki's award-winning novels. Violet Evergarden looks like a frail character, however she is everything but.
Violet is actually a former soldier and current Auto Memory Doll. What's that? A mix of human and machine, employed by others to write for them. Violet does her best to find her way again after the war through writing and hopefully even understand what those three words meant.
Even if the story sounds sentimental, the series doesn't get unnecessarily cheesy. It's accompanied by beautiful art and animation and the universe continues in a separate Netflix movie, Violet Evergarden: Eternity and the Auto Memory Doll.
Castlevania
You must have heard of Castlevania, since it's one of the best anime on Netflix right now. If you're based in Europe or at least know the stories of Count Dracula, you'll be able to relate to the characters on this Netflix show.
The story is centered around Dracula and his inner circle, showcasing vampires, demons, and night creatures. Thankfully, you won't find as many women seduced by the Count as political games and even internal struggles you won't expect.
The "main" character is vampire hunter Trevor Belmont of the Belmont Family and his "sidekick" Sypha Belnades. While this isn't technically an anime, something tells us you will let that slip by once you enter the universe.
Can You Still Get Netflix Free Trial in 2021?
Kengan Ashura
A personal favourite, Kengan Ashura is more than just a bloody, violent anime.
While fights do make up 90% of the show, with chiseled characters like Tokita Ohma left and right, it's the connections made behind the scenes that will get you hooked. In particular, Tokita's loyalty and even affection to his manager, a timid old man who lost everything.
The overall concept of the series is also unique: each Kengan fighter represents a corporation and its interests. It's hard to ignore the discrepancy between cutthroat leaders who are desperate for control and powerless individuals.
Fullmetal Alchemist: Brotherhood
This is one of a couple of Netflix anime series that have a 9/10 score on iMDB. That rating alone says a LOT but if you're not one to start a show without some synopsis first, then here's what you need to know.
You're looking at a fantasy anime series that, once again, follows a book series. This top Netflix show tells the story of two brothers, Edward and Alphonse Elric, who defied the odds by trying to resurrect their mother. Of course, alchemy is involved and their lives are never going to be the same.
Although it looks like a plain ol' family tragedy, this series tackles broader themes like the aftermath of war and the nature of men.
Demon Slayer
Unlike many anime shows on Netflix right now, Demon Slayer doesn't sugarcoat things. The viewer is swiftly introduced to the main character, Tanjiro, his family and what will be a life-changing decision. Within minutes, you understand what drives this character and by the time the pilot is over, you'll want to give him a big hug.
What starts as a tearjerker turns into an action story, where friendship and survival are key. You'll start to love Tanjiro's buddies as well, as crazy as they seem at first. This is a show that keeps you on the edge of your seat through and through.
Netflix Games, the Next Step For The Major Gaming Platform? What We Know So Far
Baki
Gotta say, this anime style might turn some people off. The unusual blend of cute facial features and oversized bodies will seem unnatural for new anime fans. But if you can adjust to the buff bodies, you'll discover a great martial arts series, where nothing is impossible.
Baki is the son of the world's strongest fighter, Yujiro Hanma. His only goal is to surpass his father, a man that holds no sympathy for Baki but expects perfection from him, nevertheless. To reach him, Baki will have to confront other fighters, all of them hoping to prove their skills against the best.
Death Note
A classic for the anime genre, Death Note is the show to start if you've been reluctant to try similar series until now.
The premise is as simple as it is deadly. One day, a teenager genius, Light Yagami, finds a strange notebook that has the power to kill anyone whose name is written on its pages. Light starts targeting famous criminals, hoping to do good while being in the possession of this powerful tool.
Days later, he meets Ryuk, a death God, who admits dropping the notebook in this world out of boredom. They strike an unusual friendship until a clever detective, L, starts hunting Light for his crimes.
Great Pretender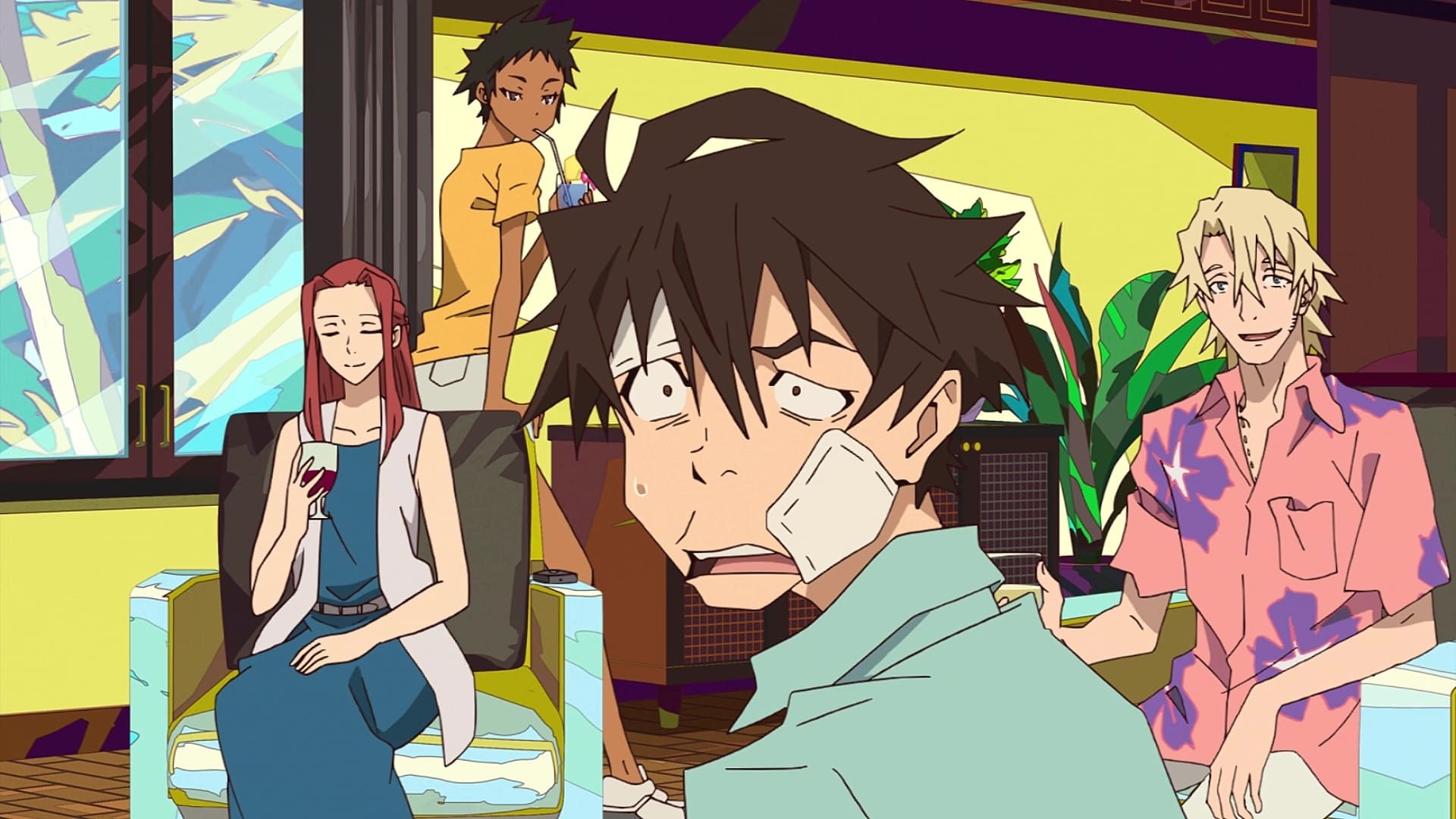 This is one of the best anime series to be streamed on Netflix last year. A very Ocean's Eleven anime, it follows the adventures of two con-men, Makoto Edamura and international French trickster Laurent Thierry.
With each new scheme, Edamura realizes his own tricks back home are nothing compared to the things Laurent pulls and his team overseas. He is faced with his own demons and past with each case, having to decide how much he is ready to risk and how "guilty" their victims are.
Fate/Zero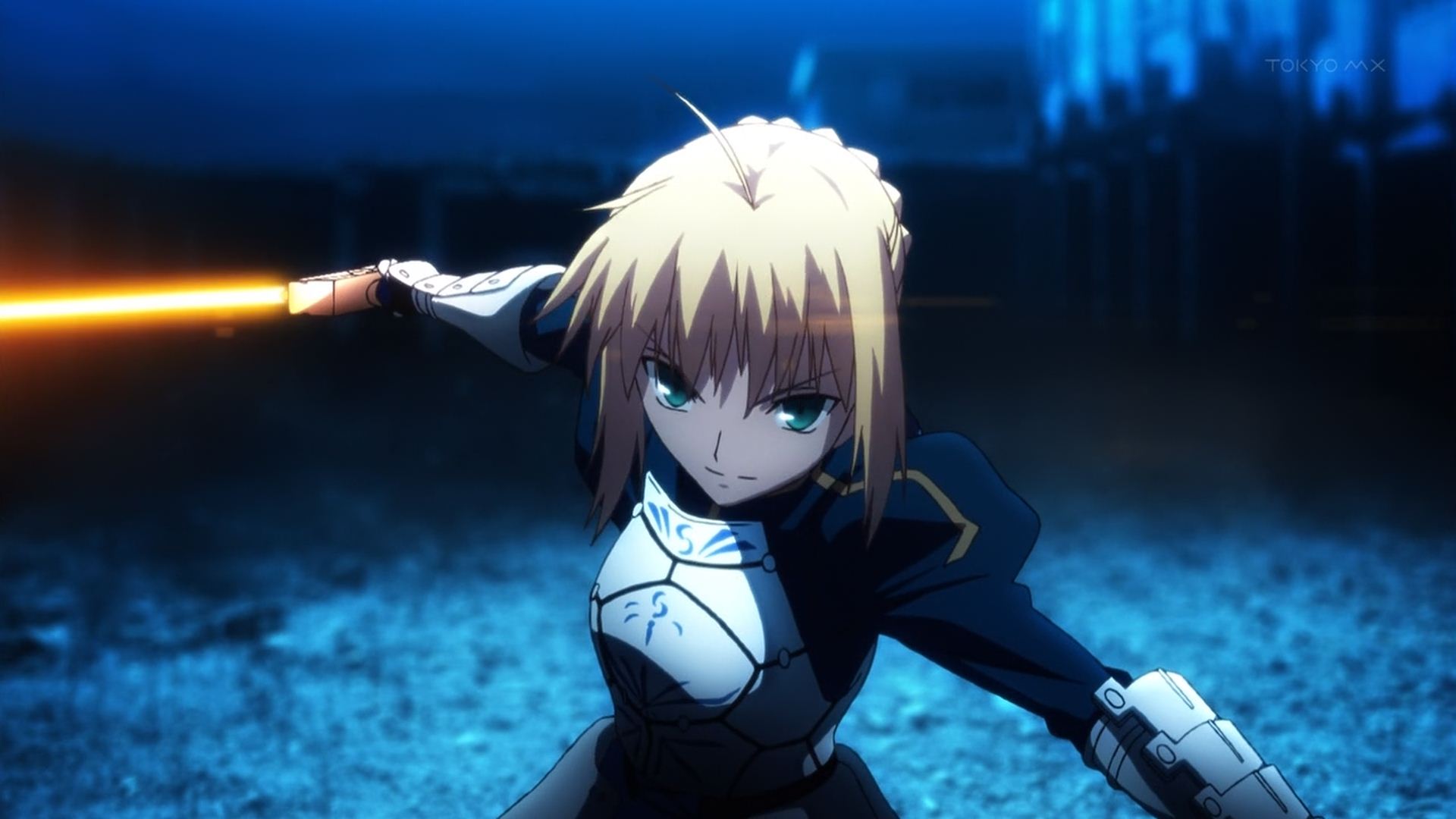 Fate/Zero is one of the several Fate storylines and, between you and me, the best to act as your introduction to this universe.
Here, famous fighters – historical ones, in fact – face each other in a quest to gain the Holy Grail. This is not the traditional chalice you've read stories about, but kind of a magical cup that grants its owner any wish.
Seven Mages are in the run for it, confronting the others through their Servants, amongst which female King Arthur and Alexander the Great.
How to Watch Netflix on Nintendo Switch
And a bonus anime series…
One-Punch Man
Ta-da! This anime show is not a classic but it might as well be one. There are few who haven't heard about the One-Punch Man but if you're one of them, it's time to hear his story.
The main character is the anti-hero, the dude who never wanted to be in the spotlight or to save the world but nevertheless finds himself doing so. After saving a kid from a lobster monster, he decides to devote the next three years to becoming a superhero. In fact, he gets so strong, his hair falls off!
The rest is history, as they say; Saitama, our hero, is able to destroy any villain with one single punch. So naturally, he spends his days looking for a worthy opponent.
Netflix Games, the Next Step For The Major Gaming Platform? What We Know So Far
What Is the Best Anime on Netflix 2021?
It's hard to pinpoint one excellent anime launched on Netflix this year but if you're looking for something fresh, go with To Your Eternity.
This show appeared in April and focuses on the transformative adventures of Fushi, a boy who was once an extraterrestrial orb, then a rock, then a wolf only to finally take human form. The first episode will get you hooked and you'll binge watch the series for its emotional story and remarkable life lessons.