When Garmin isn't launching running watch after running watch, the company is brainstorming ways to surprise the most cynical user (or journalist, in my case). The company's latest smartwatch, Instinct Tactical Edition, was made with soldiers and skydivers in mind.
The Instinct Tactical Edition brings all the normal features you'd expect from a rugged watch meant for the great outdoors, like thermal, shock, water resistance and more. It keeps your heart rate and stress levels in check, which is vital during military assignments.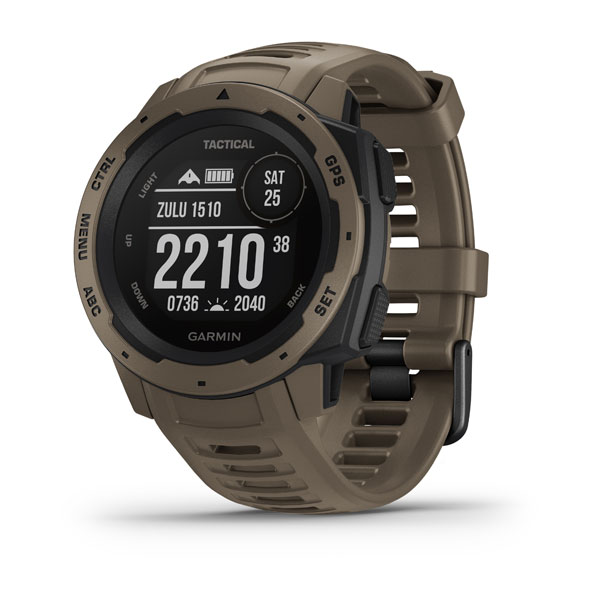 But this is just the start.
Take the Garmin smartwatch on a night mission, and you'll see that the display doesn't interfere with the night vision goggles. Want to stay stealth during the day? No problem, there's a mode for that.
"Enabling stealth mode prevents storage and sharing of GPS position and disables wireless comms. When operating in stealth mode, GPS location position is visible on device; however, locations are not saved to device memory or shared. This allows for training functionality in areas with location security concerns", Garmin says in their press release.
Maybe you're not on a ground operation. If you're skydiving, the Instinct Tactical Edition smartwatch will track and keep a record of your speed of descent and altitude measurements.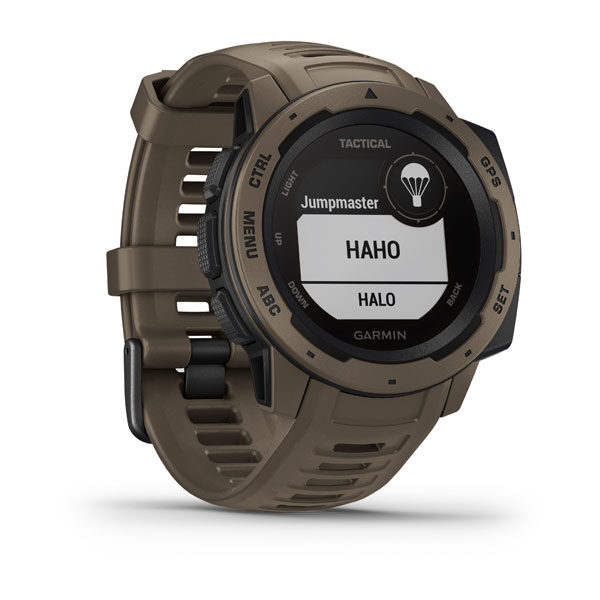 "Set the watch to dual-positioning mode, and the watch will simultaneously display two sets of coordinate systems, such as MGRS and latitude/longitude, on a single data screen.", the company boasts. That's clearly a feature dedicated to field officers.
If you're not in the military but spend a lot of time outdoors, you will still be able to take advantage of hiking, kayaking, and skiing stats.
How much can a multitasking smartwatch do before the battery runs out? Quite a lot, it seems. Garmin says users will be able to count on 40 hours of life when the gadget is used as a smartwatch, 16 hours with GPS enabled and 60 hours if you turn on the UltraTrac saving mode.
The Garmin Instinct Tactical Edition will pop up at IFA 2019 where we'll be able to see it up close. Stay tuned for our impressions and decide then if you'll opt for the neutral Tundra or the camouflage-inspired Coyote Tan for $349.99.