It doesn't matter how performant are your powerbanks or how patient you are with your charging, having the ability to charge at 240W will make you feel like a superhero. We've all waited for this opportunity and now, one manufacturer is making our dream a reality.
Dutch manufacturer Club3D is advertising on his website the first ever USB-C 2.1 cables with up to 240W of power and up to 40Gbps of data.
Before you jump on his website to buy one, you should know it doesn't appear any of them are for sale or at other retailers for now. Of course, you also have to realize there aren't any gadgets yet that can support these speeds.
Nevertheless, it does mean the snowball has started rolling and other tech companies should follow up. Club3D has created a 1m cable with 8K / 60 video, 40Gbps of data, and 240W of power, a 2m cable with only half the data, and a 3m cable that will ensure just 480Mbps.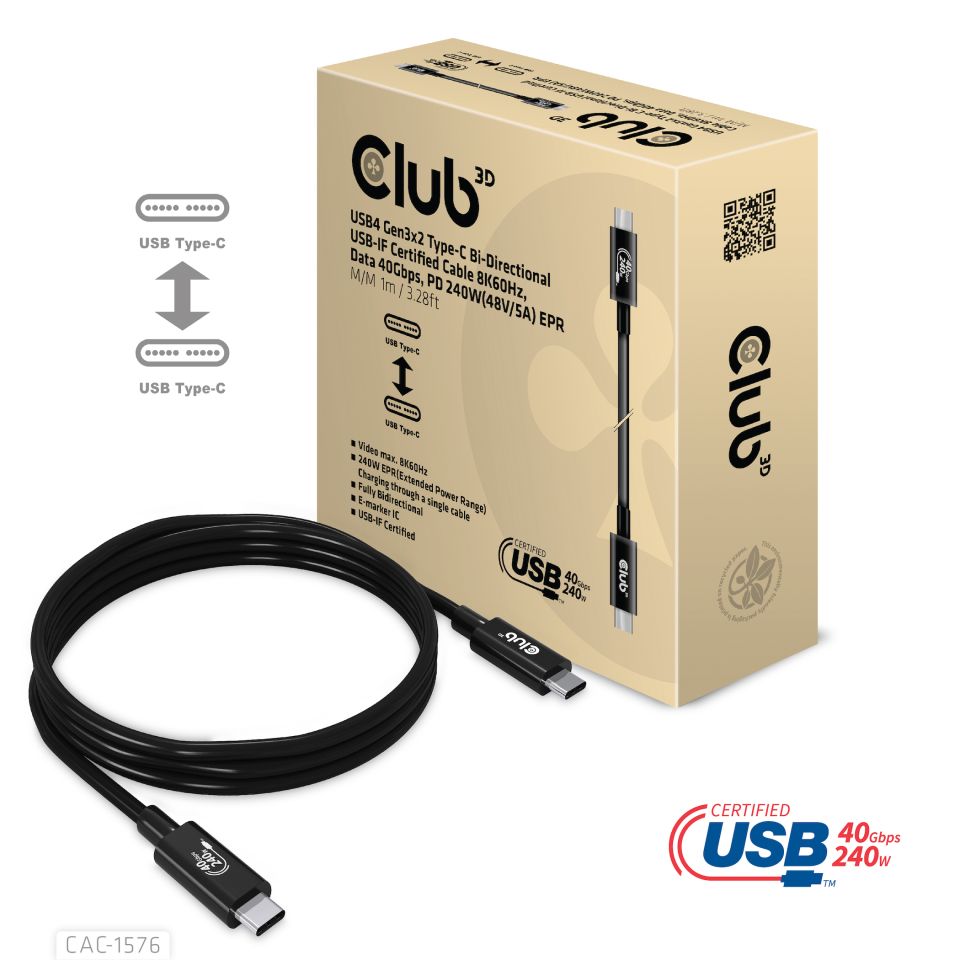 You will have a way to distinguish between them though, so no worries on that front. Unfortunately, when will that happen and when you'll get to test one, is everybody's guess.
World's Biggest Battery Can Charge 5,000 Phones