OnePlus could seriously change our camera game next year and not exactly thanks to its Hasselblad collaboration. We're talking instead about a revolutionary magnetic rotating camera the Chinese phone maker is imagining for their next flagship.
The new concept popped up as an approved patent at the Chinese and World Intellectual Property Offices in mid-2021, LetsGoDigital noticed. The idea of a camera that could move at 180° freely thanks to opposing magnets sparked the publication's imagination which prompted a series of cool renders.
Without question, OnePlus' plans are thrilling since they propose a new camera system that could fix a lot of video issues and incorporate a bunch of Android camera features we've seen dispersed across phone brands.
The camera hump pictured below, consisting of one huge lens, could be a fit answer to technology such as Apple Sensor Shift.
The new system would make panoramic shots not just easy but impressive and video modes would see an overnight evolution. We're talking here about panning, tilting or even zooming without needing an external gimbal or super steady hands.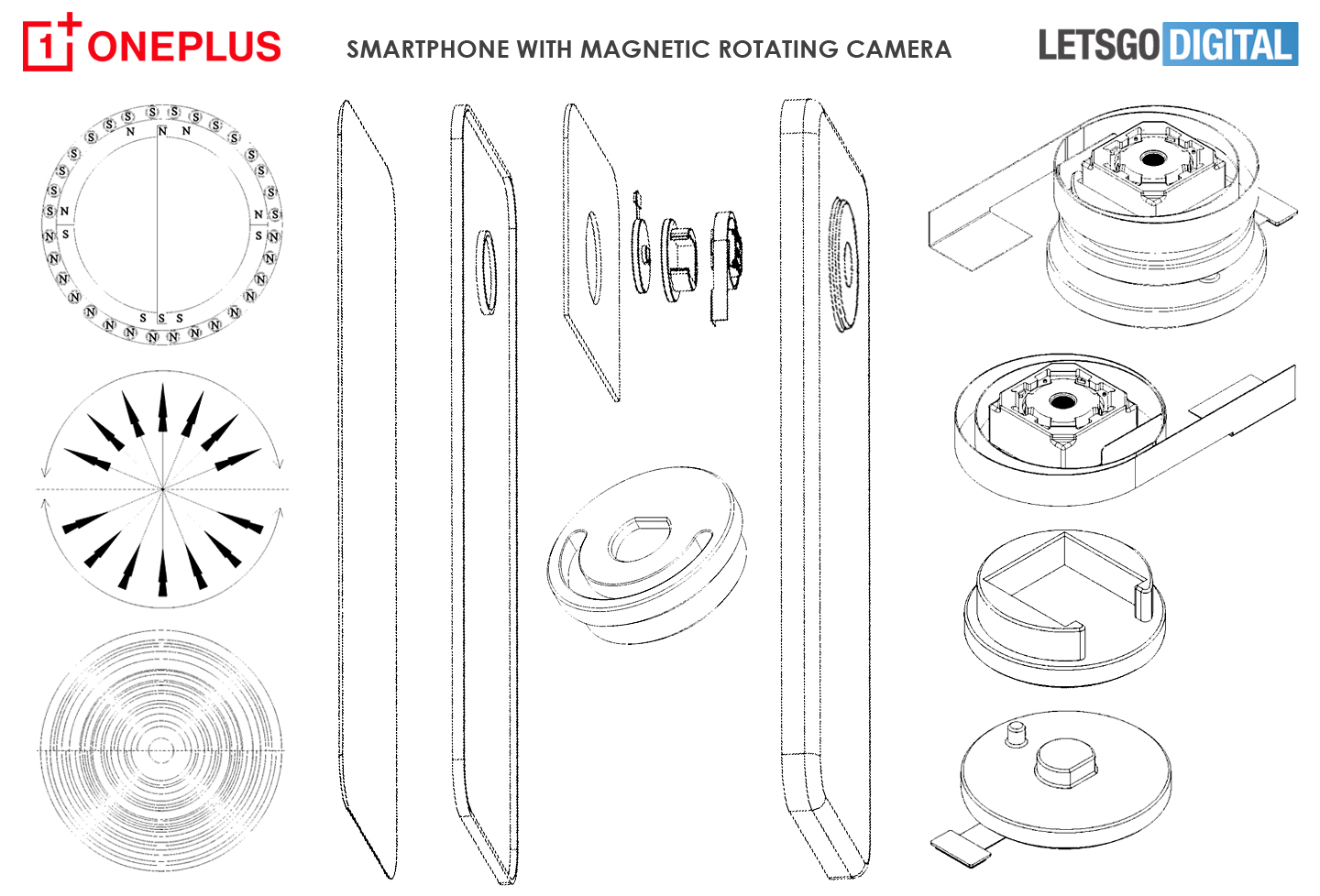 And that would not take into consideration what software could bring to the table. With Hasselblad supporting these upgrades, the sky would be the limit for OnePlus 11 Pro.
OnePlus 10 Pro Camera Details Emerge: Second Gen Hasselblad, Improved RAW Mode and More
If OnePlus moves swiftly, that is. Considering the patent was recently improved, the company might take a while to make all of this possible and reliable.
But even if we had to wait a couple more years, the wait would definitely be worth it.