Xiaomi is no stranger to foldables. Their 2021 Mi Mix Fold is, after all, about to be followed by a sequel, posing a real threat to competitors such as Samsung. And it's not just the Z Fold series that could be under fire but the Z Flip too as new rumors point to a soon-to-be-released Xiaomi clamshell phone.
The latest on Weibo regarding future phone launches refers to a Z Flip rival. The vertically folding new phone is said to come from none other than Xiaomi, a Chinese phone maker that's been picking up steam of late.
We're not just talking about their flagships – here, their 12 series are sure to make a splash – but their foldables, as well.
In 2021, Xiaomi released the first Mix Fold, a smartphone that competed with Z Fold 3 from the get go at a much affordable price.
Now, tipster Digital Chat Station is saying the Mix Fold is likely to be followed by a second line of foldables, this time in clamshell form. The first device from the series would be released this year at a mainstream flagship price.
That's huge, considering a flagship price should hit under the 1000 dollar mark, while most existing foldables surpass it easily.
There isn't much info on this new foldable from Xiaomi other than the predictable but not less exciting hardware: a Snapdragon 8 Gen 1 chip and 120Hz refresh rate inner screen.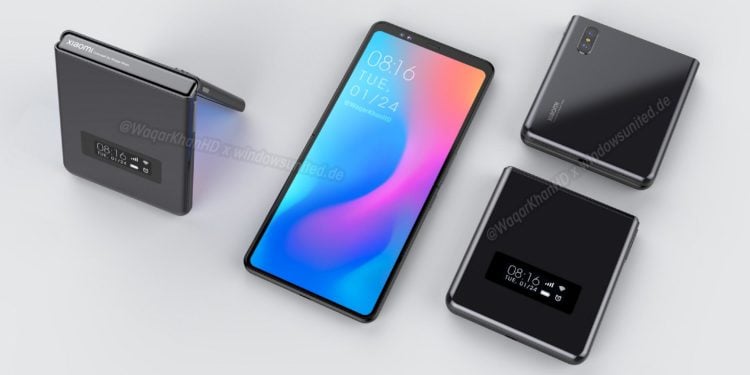 Also, a sequel of the Mix Fold is expected soon. Xiaomi Mix Fold 2 would launch with a body similar to the Honor Magic V. If you remember, this foldable has a 21:9 outer display and a 10.3:9 inner one. Both screens of Mix Fold 2 would support this time 120Hz refresh rate and the device would run on the Snapdragon 8 Gen 1 platform, of course.
When it launches in Q1 2022, Mix Fold 2 is certain to turn heads and keep competitors on their toes.
Xiaomi 12 Pro Case Renders Reveal More About The Back Design
Xiaomi 11i HyperCharge: Top Specs For An Affordable Price