Most of us avoid public restrooms like the plague. Sometimes the locks are broken, or the toilets are occupied but not closed properly, other times they are not as clean as they should. Tokyo residents felt the same way so Shibuya authorities partnered up with Nippon foundation to build state-of-the-art public toilets that can guarantee both security and cleanliness. The result? Glass toilets that turn opaque when locked.
Both in Yoyogi Fukamachi mini-park and the Haru-no-Ogawa community park, glass public restrooms can now be found.
The cubicles take into consideration men and women, as well as those with disabilities, and are made from pastel-colored glass to match the parks' natural colors. When transparent, people can easily see the state of the facilities and the fact that they are not occupied.
Once they go in and lock the door, the toilets go opaque, offering occupants privacy. The transformation is also meant to be a clear sign of occupancy for outsiders.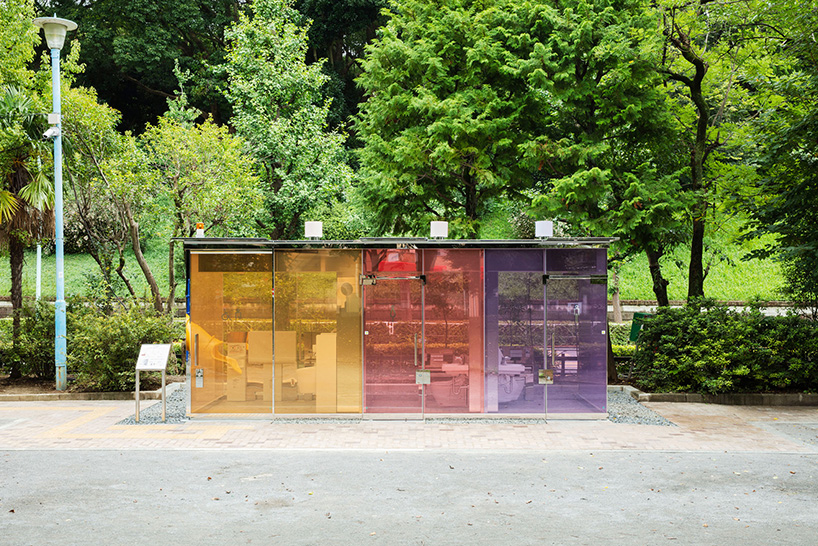 The restrooms are the brainchildren of architect Shigeru Ban, who came up with the constructions, taking into account both day and night use.
So, at night, the restrooms light up and people can quickly judge whether they are free or not.
Shibuya City's hope is that, at the end of the project, 17 such toilets will be available for anyone regardless of gender, age, or disability. For that purpose, they've invited 16 creators – besides Ban – to participate. You can see more of the project here.