After Thom Browne partnered up with Samsung for its Z Flip special edition, it's time for another Tom to team up with Oppo for a similar project. Tom Ford is apparently the designer Oppo's courting for a slider phone of their own.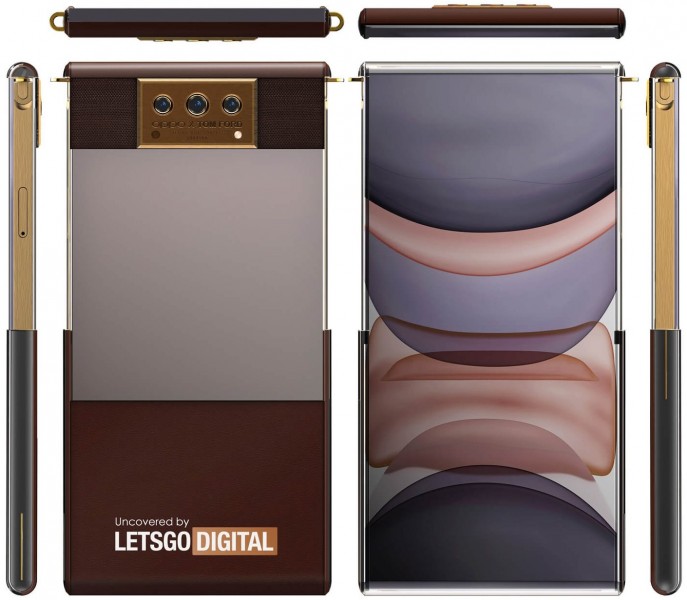 Back in August, rumor was that Oppo was planning to launch a slider phone with an extendable screen as these patents showed up.
Now, we can see renders of such a phone with a chocolatey, classy spin from none other than American designer Tom Ford.
The phone appears to have a chocolate brown, leather-covered body, with gold finishes on the sides and in the rear camera area. There are also two golden loops at the top of the phone, probably with the intention to give you the option of hanging the phone around your neck.
The camera area is also the place where all the branding takes place, under the three lenses.
The screen is free of interruptions, such as a cut-out selfie camera which might mean that this Oppo phone will come with it under display or use the rear camera as a front snapper, too.
When the screen is extended, the overall display size increases by 80%! That's an amazing feature to have, although until Oppo confirms this rumors, the slider phone will remain in concept stage.