While established actors like Travis Fimmel, Abubakar Salim and Amanda Collin might make you bingewatch Raised By Wolves, it's the kids that put love, death and robots 😉 into perspective. Here's just a couple of reasons why Winta McGrath and Felix Jamieson steal the show, as well as a list of similar smart sci-fi shows to watch.
Winta McGrath: The Conflicted But with a Heart of Gold Character in Raised By Wolves
Winta McGrath was a 13-year-old Aussie when he joined the cast of Raised by Wolves. However, this wasn't his first gig. The child actor, brother of actors Gulliver McGrath and Zen McGrath, had made his debut in Aloft, a 2014 drama, and starred in Boys in the Trees and Red Dog: True Blue before having a recurrent role in Doctor Doctor, as Floyd, Penny's son and ultimately Hugh's stepson.
His acting chops really got to shine in Raised By Wolves though. After Mother (Amanda Collin) and Father (Abubakar Salim), he was the most relevant character in the first season of this sci-fi show about a couple of androids doing their best raising human children.
In the first season, Winta created an extremely relatable character, a kid that's as attached to his android parents as any of us are to ours but who will still question their decisions at times.
As he gets exposed to other humans – the Mithraic population -, Campion – named after Campion Sturges, the atheist android architect who built Mother and Father – starts seeing Mother as a weapon rather than a protector.
His goal is to then help the other human children (kidnapped by Mother) escape the androids only to realize the safest they can be are with the androids ironically, not the religious zealots.
The first season ends up with him discovering and having to contend with Mother's surprise pregnancy. McGrath manages to create throughout the seasons a character that's smart, empathetic and a natural leader.
SPOILERS AHEAD! SEASON 2 of Raised By Wolves
In the second season of the TV show, which debuted this year, Campion has new challenges ahead. Besides dealing with the new natural child of his Mother – a huge serpent – he experiences first love.
In true Campion manner, the boy sets his eyes on an android girl without a face, Murderbot Vrille (Morgan Santo). By doing so, he proves his love spans across species, giving us one more reason to care about Winta's character.
Unfortunately, his love dies in the finale but, according to the show's creators, "in some way shape or form Vrille the android or Vrille the human being will continue on."
Felix Jamieson: The Underdog But Braver than You Think Character in Raised By Wolves
We meet Paul (played by Felix Jamieson) as one of the Mithraic kids, neglected by his biological parents but treated with love and care by Marcus and Sue, the couple that takes his parents' place.
He is a shy boy, hard to get to know, but ultimately kind and braver than you think. The underdog of the series, Felix Jamieson creates a character you just want to shield from danger.
Originally reluctant to make friends, he ends up being Campion's best pal and his fiercest defender. The scrawny kid ends up saving Campion and his android parents even if he ends up making some questionable choices as the first season comes to an end.
Guided by Sol, he turns against his parents and proves he's capable of cruelty under the guidance of Sol.
SPOILERS AHEAD! SEASON 2 of Raised By Wolves
In the second season of the show, Paul matures alongside Campion and the other kids, including Vrille. In the finale, he has a chance to understand Vrille's diary but dismisses its contents as "stupid Earth stuff."
Felix Jamieson, who you might have seen sparingly in Game of Thrones and as a lead in The Ghost, creates an innocent character with unknown depths that's worthy of watching closely.
Will there be a season 3 of Raised By Wolves?
The next season of the series has not been officially greenlit but its creative team hopes that will be the case.
Shows Like Raised By Wolves
Loved Raised By Wolves and want to stream similar TV series? We got your back!
Becoming Human
If the whole wanting-to-become-human trope is what made you want to watch Raised By Wolves, here's another show that fits that description.
This British show doesn't deal with androids, rather teenage vampires and werewolves who move in together just to discover that the house is haunted. And not by anyone though, but murder victims. Here's a supernatural murder series we wholly recommend!
Being Human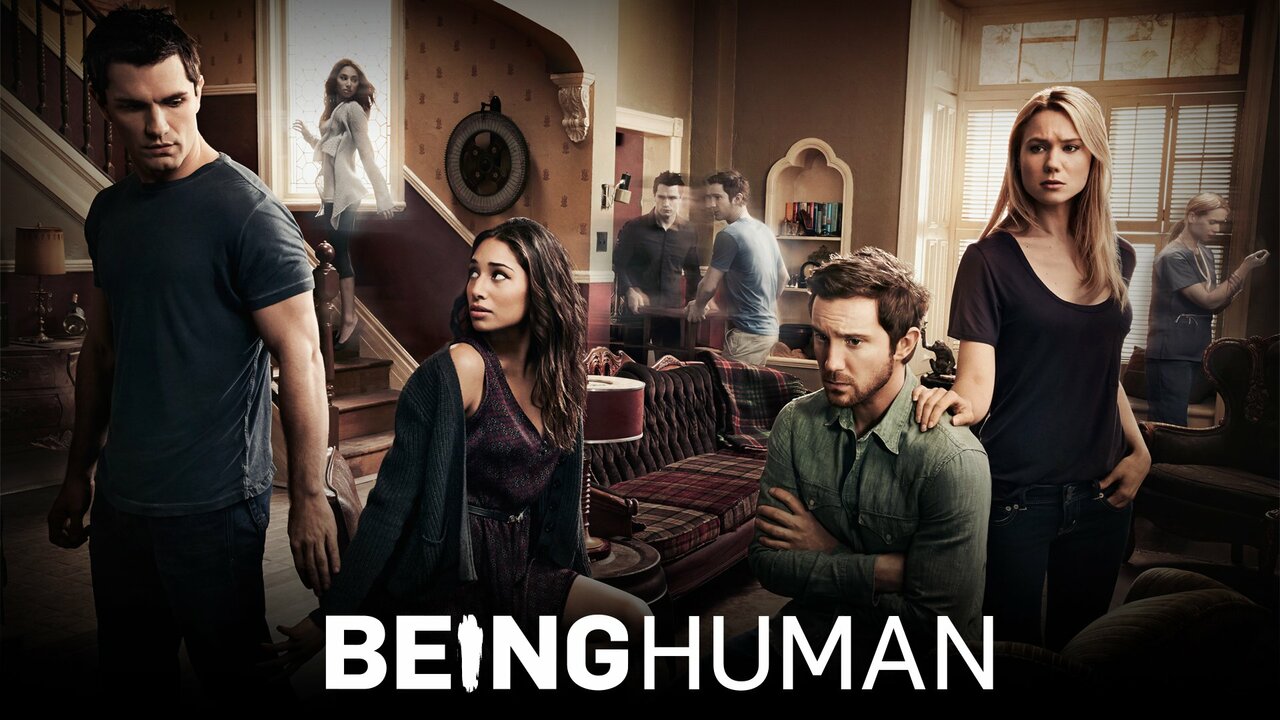 You'll find this show in the same vein as the one above and that's because it is literally its North American counterpart. Just four seasons were aired but you won't be disappointed by their quality with a strong 7.5 iMDB score.
Westworld
The successful series about robots as part of amusement parks where human guests can indulge all their fantasies is a definite must-watch. The first season debuted with Anthony Hopkins, Ed Harris, James Marsden and of course Evan Rachel Wood leading to critical acclaim.
This June, the TV show will start its fourth season so make sure to restream the series or watch it for the first time before that happens.
Devs
This mysterious series debuts with a a computer engineer whose boyfriend disappears overnight. As she tries to find out what happened to him, the hidden world behind the company they work for reveals itself.
Devs season 2 was a possibility for this year but according to Collider, that won't end up happening. Unfortunately, Devs was a one-off but one you should definitely see.
Here's a small incentive: devs is actually a play on deus. So what did Deus mean in Devs? While devs is an innocent abbreviation from developers, deus refers to God and the company's leader who plays as God by trying to predict the future.
Tales from the Loop
This 2020 mini series is based on a book by a Swedish artist and can be streamed on Amazon Prime now.
The premise is straightforward: "The Loop" is an underground machine built to explore the mysteries of the universe. The catch? Above it can be found an entire town called Mercer, Ohio, where residents' lives aren't as simple as they seem.
8 Of The Best Hulu Original Series You Can Start Binging Right Now
Technology Movies: The Ultimate Geek Guide for the Best Tech Movies and Shows You Need to Watch