Wooden cars are not exactly a novelty, although they've never been mainstream. However, a plant-based car is something to talk about. Japan just managed to create a supercar from a natural fiber that is very light but extremely durable.
Japan's Ministry of the Environment unveiled the NCV, short for the Nano Cellulose Vehicle, at the Tokyo Motor Show. It's a completely new type of vehicle Japan engineers have been working on, hoping to push even more for a zero emissions environment.
The cellulose fiber the team obtained has the major benefit of being one-fifth the weight of steel while being five times as strong.
What we need, nature provides.
"Making the bodies of vehicles lighter improves fuel efficiency, leading to a reduction in GHG emission. Meanwhile it is also important that automobiles be made lighter, while maintaining their safety. Vehicles must be lightweight but strong and development is currently underway on a dream car that meets both those needs", Japan's Ministry of Environment explains in a video.
And a dream car it is. The NCV's entire body and much of its structural tub are made from this nanofiber, but nothing is confirmed on the actual mechanics. Rumor is this car will eventually work with a hydrogen fuel cell, reaching a top speed of merely 12 mph (20 km/h).
No, I didn't miss a 0.
As you can imagine, that's too slow for a car that looks like a 100% green Lamborghini.
All sharp angles and butterfly doors, Japan has a beauty on its hands. Looking inside, you can see kimono-wrapped seats and a beautiful dashboard made from real wood.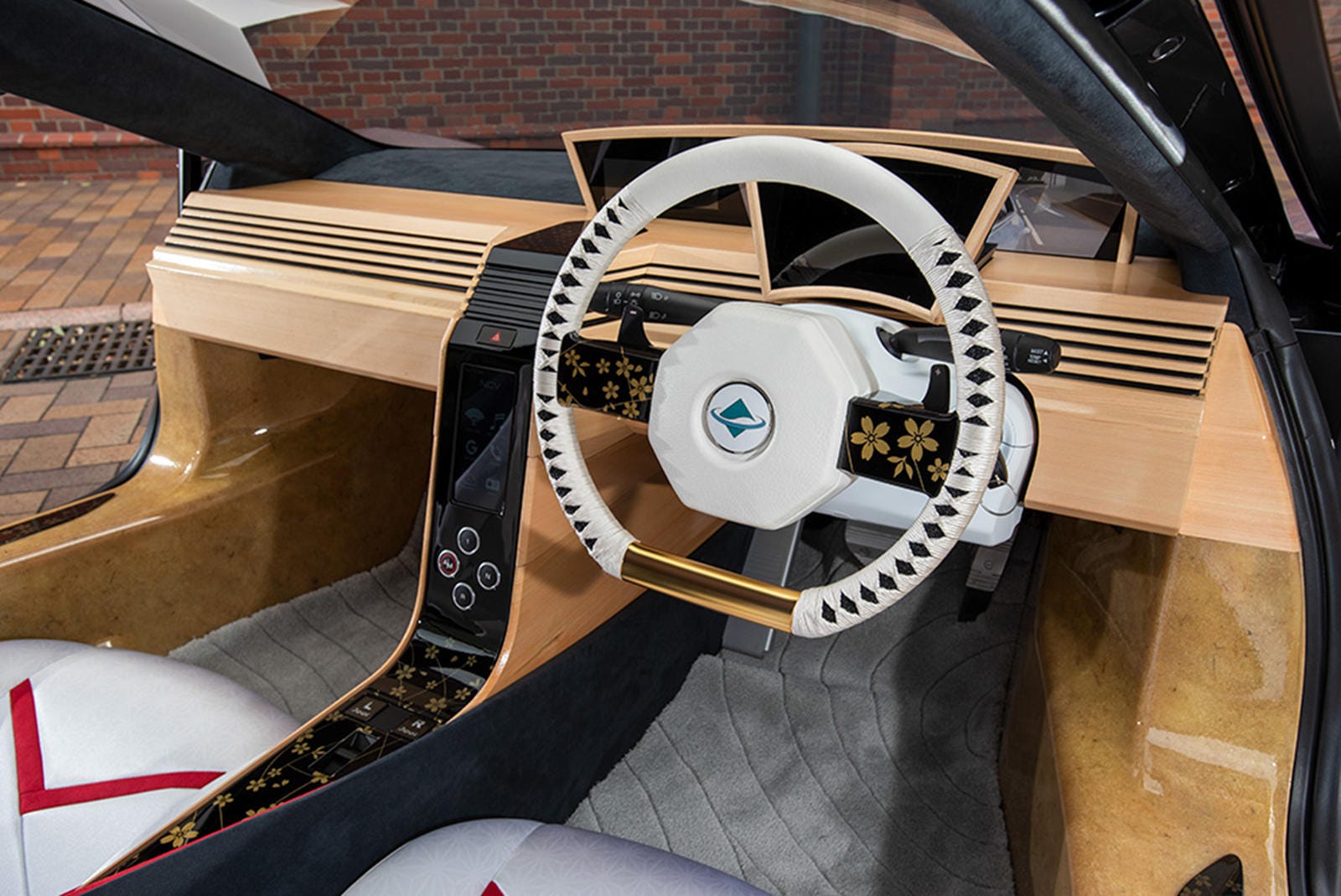 I wouldn't be surprised if they found a way to do a bit of Ikebana inside, as well.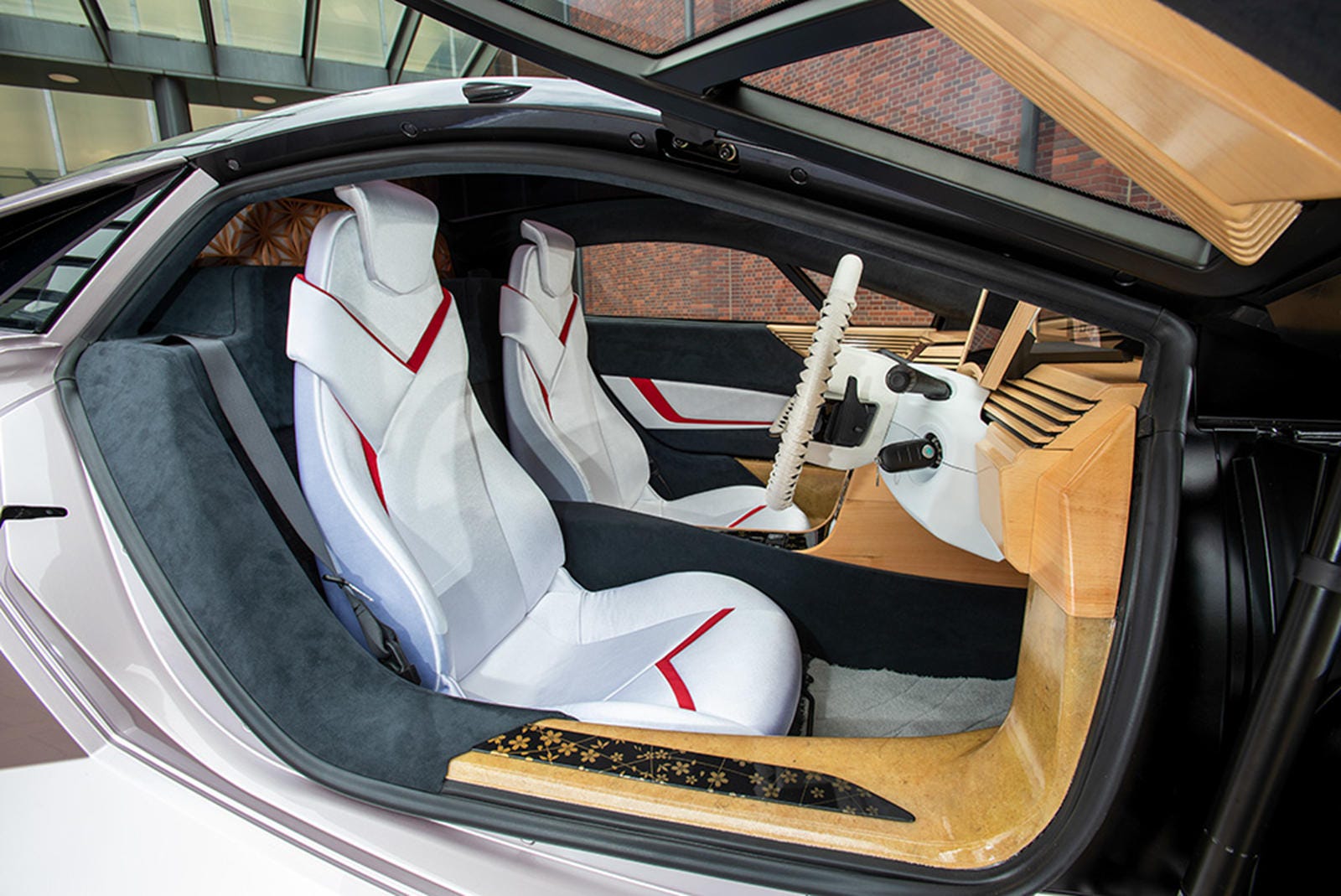 This is clearly a sport car daredevils would love to drive and spend money on, unlike the mini EVs of today. Moreover, it's a car they would be encouraged to get since the entire production process, not only the car itself, will also be low on carbon emissions.
A lot has to happen before that becomes a reality, though; the NCV needs a serious speed bump, assuming it goes from concept to production.