In a couple of weeks, OnePlus will reveal the highly-anticipated OnePlus 6 flagship. Rumors about this new smartphone have been spreading like wild fire lately, so we decided to compile all the rumors we have so far in one place. Here's everything you need to know about this exciting 2018 premium handset. #mobilemagic
First, rumors have pointed to the OnePlus 6 sporting the largest display in the company's smartphone lineup. It is said that the display will reach 6.28-inches with a 2,280 x 1,080 pixel resolution. While it won't be completely bezel-less, it looks to be close enough.
In the latest leaked render, you can clearly see the bezel on the phone. As expected, there will be a notch. Another obvious detail is the white color of the back of the phone. A recent video released by the company confirms public suspicions – unlike other times, the OnePlus 6 will be initially released in both a black and white color palette.
Additionally, the back of the phone is rumored to come in glass (which suggests wireless charging) with a headphone jack at the bottom. Under the hood, you can expect a Snapdragon 845 SoC, up to 8GB of RAM, and 256GB of storage, as well as a decent 3,450 mAh battery.
For those of you who are interested in a smartphone's camera capabilities, rest assured: OnePlus 6 will come with a dual rear camera system (20 MP + 12 MP sensors). Moreover, an image leaked on an Indian website suggests that OnePlus 6 will have Super Slo-Mo recording abilities. It's likely the the OnePlus 6 will offer at least [email protected], if not 1080p like Sony Xperia XZ2 did.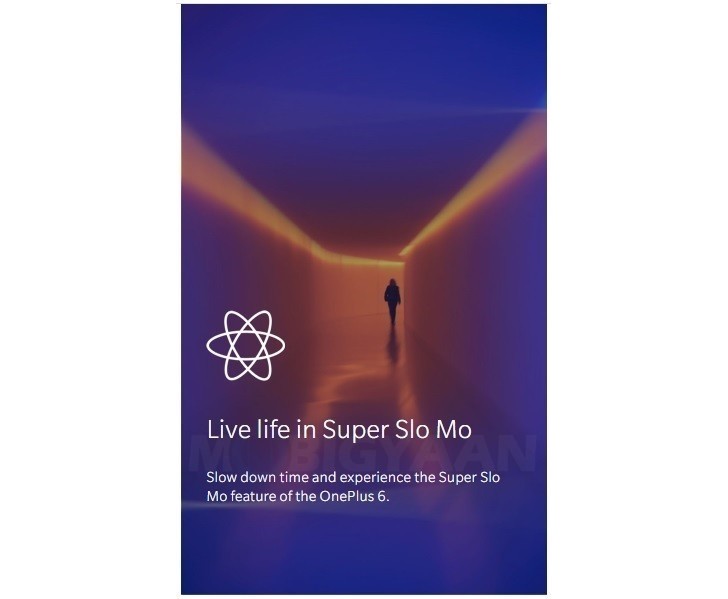 The OnePlus 6 will be unveiled in London on May 16th. The company is offering a chance for users to win tickets to attend the event here! Otherwise, you can watch the unveiling in real time via their live-stream!