In a couple of weeks, OnePlus will reveal the highly-anticipated OnePlus 6 flagship. The rumor mill has been spinning like crazy in the last couple of days, so if you're feeling a little bit dazed at this point, we can totally understand. Moreover, we can help. Here's everything you need to know about this exciting 2018 premium handset. #mobilemagic
The Chinese manufacturer has been teasing the phone for several reasons. First, you may have heard the OnePlus 6 will sport the biggest display in the company's phone lineup. Rumor is it will reach 6.28-inches with a 2,280 x 1,080 resolution. It won't be completely bezel-less, but close enough. Yes, it will have a notch.
In the latest leaked render, you can see it clearly on the front of the phone. The other thing that's hard NOT to notice is the white color of the back. A recent video released by the company confirms our suspicions – unlike other times, OnePlus should release the flagship in black and white from the beginning.
The back of the phone is rumored to come in glass (which pinpoints at wireless charging) with a headphone jack peeking from the bottom. Under the hood, you can expect a Snapdragon 845 SoC, up to 8GB of RAM (!) and 256GB of storage, as well as a decent 3,450 mAh battery.
For those of you who are interested in a smartphone's camera capabilities, rest assured: OnePlus 6 will come with a dual rear camera system (20 MP + 12 MP sensors). Moreover, an image leaked on an Indian website pinpoints towards Super Slo-Mo recording abilities. If you ask us, OnePlus 6 will offer at least 720p@960fps, if not 1080p like Sony Xperia XZ2 did.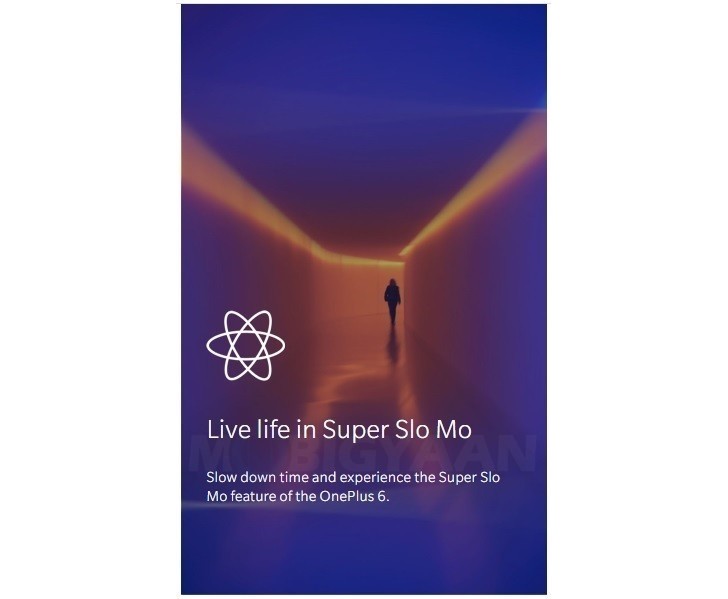 One more thing: the unveiling event will take place on May 16, in London. If you live there, go to the company's website and try winning a ticket to attend the event.