Maybe you're not a Netflix die-hard fan. Or you simply can't find anything new to watch on your main streaming platform. Well, it's time to look elsewhere. Turns out, HBO Max has quite the selection of movies and shows this year, all of them guaranteed to keep you in front of the TV. Here are 8 new movies on HBO Max you can't miss and a bunch of new or returning HBO Max shows that are worth streaming this year.
Kimi (February 10th)
Let's start with something unexpected. Kimi is a gripping thriller led by Stephen Soderbergh and David Koepp featuring Zoë Kravitz in the main role.
Her character is a tech worker that fears the world outside, especially since the action takes place in the middle of the pandemic.
However, once she witnesses a violent crime, Kimi is forced to chase the murderer and bring about justice despite her reluctancy.
The Batman (April 18th)
The long-awaited retelling of Batman's adventures with Robert Pattinson as the DC superhero is coming to HBO Max this April.
The movie depicts Batman's second year of crime-fighting, during which he faces The Riddler as well as Gotham's corruption ring that traces back to his own family.
Pattinson as the Dark Knight has been compared to Joaquin Phoenix' Joker since it hopes to convey more depth to the DC hero and help audiences understand his psyche.
Moonshot (March 24th)
Ready for a sci-fi that's also a romantic comedy? A rare breed, Moonshot casts Cole Sprouse and Lana Condor in the main roles.
The play the roles of two typical teenagers but ones who have to go aboard a space ship to meet their partners on Mars, of all places.
Zach Braff from Scrubs shows up too which cements this film's intention to give a comic dimension to the sci-fi genre.
10 Of The Best Science Fiction Movies You Can Watch on Netflix
House of the Dragon, 10,000 Ships
Both House of the Dragon and 10,000 Ships are Game of Thrones prequels that HBO Max fully intends to bring on screen.
While House of the Dragon has been thoroughly teased and a trailer has given us hints about what to expect, 10,000 Ships is a novelty. While the first zooms in on the Targaryen civil war, the latter follows the story of Princess Nymeria, the ruler of Dorne for two decades. 
Legend says the Princess had to burn down her entire fleet of ships in order to escape the dragonlords of Essos. That could make an amazing story of a strong character and the impossible situations she has to face amidst battle and political schemes.
House Party
You're definitely reading this right. This movie is set to be a remake of the 1990 film with the same name. A classic for the era, it follows a bunch of teenagers and their crazy adventures during a… house party.
The Worst TV Shows & Biggest Flops of 2021
Father of the Bride
Another classic, Father of the Bride, is seeing a remake with a Latin cast.
Andy Garcia, Gloria Estefan, Adria Arjona, Isabela Merced and Diego Boneta are starring in the funny tale of a father unwilling to see his daughter get married. Thus, he comes up with crazy scenarios and hilarious ways to drive the groom away.
The Fallout
Maddie Ziegler and Jenna Ortega star in The Fallout, a movie about grieving and the magnitude of loss.
The two teenagers find themselves in an impossible situation after witnessing and surviving a school shooting. The manner in which they try to heal after the ordeal puts into perspective the consequences of such a tragedy on a teenager's development and life.
Scoob: Holiday Haunt
Let's lighten up with a Scoob movie! This film is a Christmas-themed spinoff of the one that launched in 2021.
Last year, Scoob! showed how the gang came together, including how Scoob and Shaggy became BFFs. This year, we should see their first Christmas together which is perfect for a family night.
There's also these titles to consider:
Mad Max: Fury Road, Ready Player One and Magic Mike
HBO Max isn't only bringing fans original titles but also blockbuster movies they might want to rewatch (or see for the first time!) outside a theater.
Great titles like Mad Max, Ready Player One and Magic Mike are streaming this year on the platform, catering to all moods and tastes.
… and New or Returning HBO Max Shows:
Julia
What appears to be the name of an ordinary girl whose story HBO Max wants to tell is actually the given name of one of America's most loved chefs.
Julia Child is credited with bringing French cooking to American households through her books and TV shows. Her passion for cooking, cheery voice and down-to-earth attitude made people love her instantly and this success story will be the basis of the 2022 HBO short series.
Pretty Little Liars: Original Sin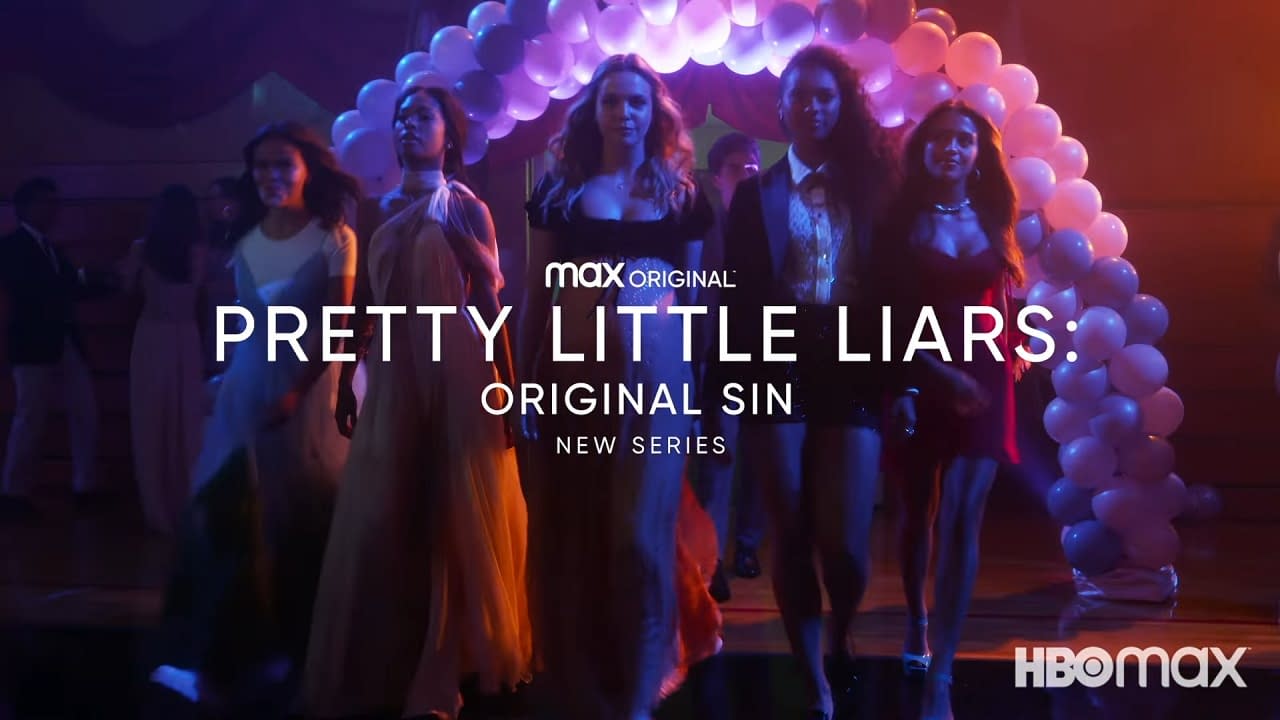 While the original TV show ended long ago, the new spin-off revolves around a new group of high school girls and A's new, twisted game.
Lucy Hale, one of the former stars of the shows, says this production should be pretty dark so expect a thriller series with plenty of great fashion.
Love and Death
After playing the role of Wanda Maximoff in both Avengers movies as well as its own miniseries, WandaVision, Elizabeth Olsen is going to debut in a limited series based on a true story.
Olsen is going to play the role of Candy Montgomery, a Texas, church-going housewife who shocks the entire town when she murders Betty Gore, a friendly neighbour.
The show follows the story as it was depicted in the book Evidence of Love: A True Story of Passion and Death in the Suburbs.
Landscapers: Best New HBO Series For Your True Crime Fix
The White House Plumbers
This limited series deals with the time when Nixon ruled from the White House and his own Watergate masterminds ended up crushing the Presidency.
The show has a stellar cast, starring actors Woody Harrelson and Justin Theroux.
Peacemaker
This is a series that needs no introduction – at least not to DC fans. John Cena reprises his role as Peacemaker from Suicide Squad in a continuation of those events.
Directed by James Gunn, we get to see what Peacemaker's journey is after facing off with Bloodsport.
Raised by Wolves Season 2
After a compelling first season, Mother and Father return, together with their six human children. The Androids and their family find a new atheistic colony Kepler 22 and plan to join it but whether that will be a success or an utter failure remains to be seen.
Meanwhile, Mother's own child might just finish off the little that remains of the human race.
Westworld Season 4
Westworld continues its exploration of the artificial consciousness and what it means to the people of Earth.
The Flight Attendant Season 2
Kaley Cuoco (The Big Bang Theory) comes back as a sober (this time) flight attendant in the second season of the show with the eponymous name.
Just as in the beginning of the series, she quickly becomes involved in an international affair with murder is the keyword.
Gossip Girl Season 2
The sequel after the original success series set in New York City returns for a second season. Kristen Bell keeps voicing Gossip Girl and a new, glamorous cast is ready to cause mayhem at the Constance Billard-St Jude's private school.
The showrunner hopes it can take the reboot to a third season but… that remains to be seen! 
Euphoria Season 2
Zendaya might have been busy with Spiderman but that doesn't mean she didn't manage to make room for Euphoria in her life.
In fact, her character Rue returns to the TV screens this year in the second season of the successful TV show about love, loss and addiction.
His Dark Materials Season 3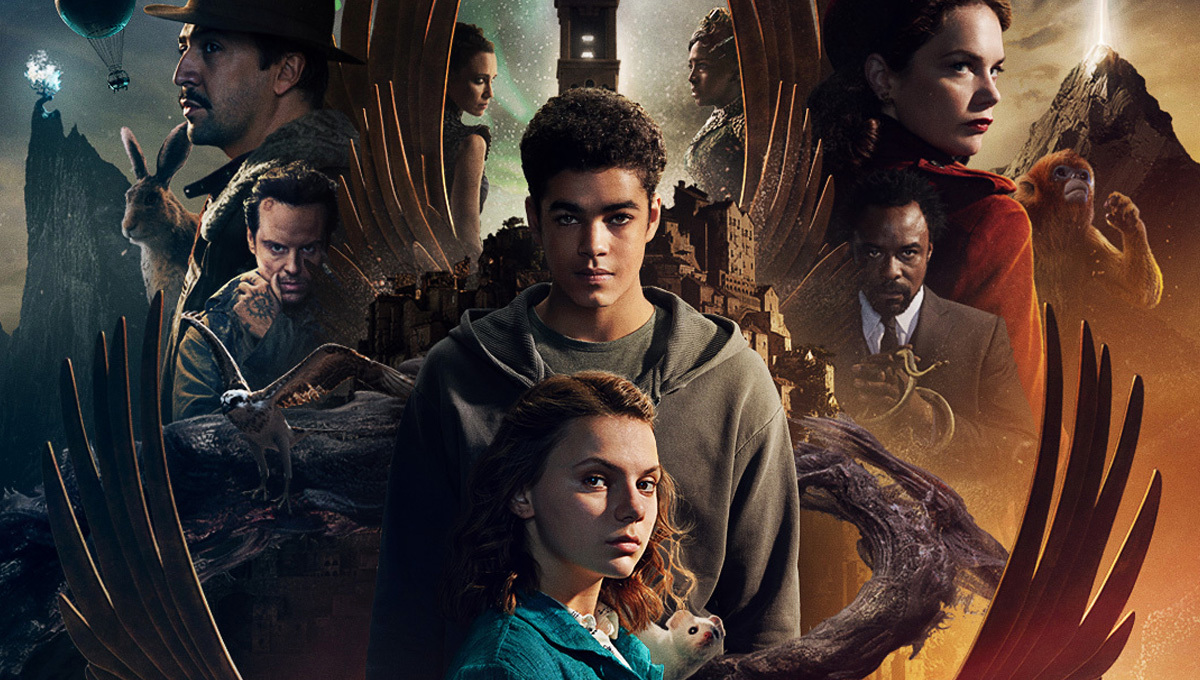 Last but not least, a TV show we've loved – His Dark Materials – is coming back this year.
James McAvoy might not be as present as in the first season, but it's still worth watching for Dafne Keen's performance as Lyra. This season will follow her adventures with Will (Amir Wilson) through different worlds, as it is inspired by Pullman's final novel in the trilogy – The Amber Spyglass.