Lenovo's surprise at CES 2022 was another dual-screen device, this time with a wider-than-I've-ever-seen main display. Here are Lenovo ThinkBook Plus specs and price.
While the company isn't a newb when it comes to dual-screen laptops (and successful ones at that), ThinkBook Plus is their first device with a shocking 21:10 aspect ratio.
Indeed, the laptop measures 16.1 x 9 x 0.7 inches, with a 17.3-inch main display at 3072 x 1440 resolution.
Why risk it with a new size? To accommodate a pretty big secondary display, right next to the keyboard, without compromising the size of the keys.
The touchscreen display comes at 8 inches with a stylus included. This has incredible potential, believes Lenovo, as they describe the multiple uses owners could get from it.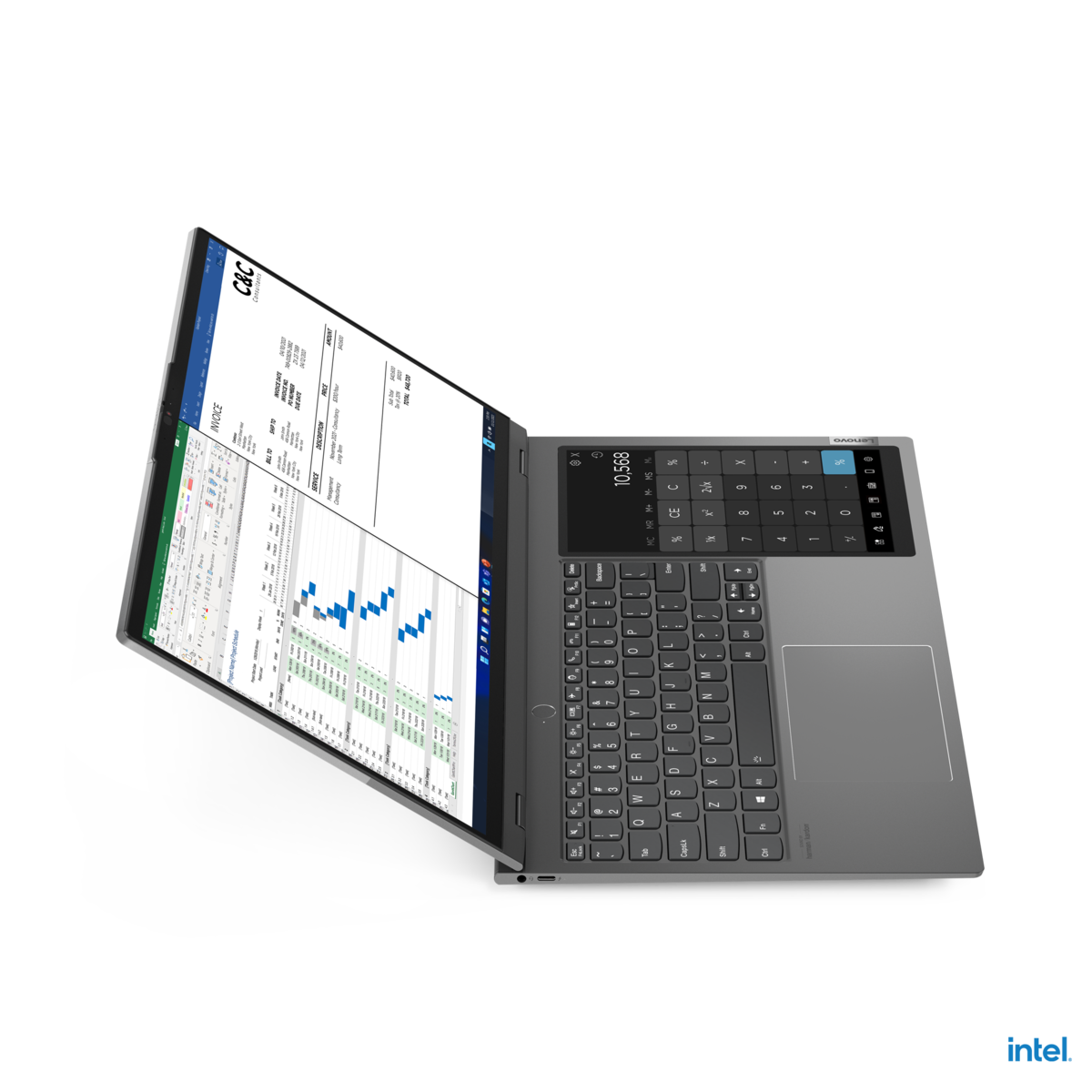 It's a no-brainer that the touchsreen can be used as a tablet to edit or refine images, given the included stylus. Or to open secondary apps from the most used on the device.
It also could be used as a chat window or note to scribble thoughts during conferences.
Lenovo believes it could easily work as a display for application sub tools or to mirror your phone, if you work as much on it as on your laptop.
Meet the UltraGear, LG's First Gaming Laptop
In any case, it's obvious the addition of a secondary display is not a gimmick, as the company has put a lot of thought in its practical use on a daily basis.
If you're interested in the super-wide, 4.4 pounds, Intel 12th-gen H-series laptop, keep your eyes peeled for its arrival this May. The ThinkBook Plus should cost $1,399. 
Acer Introduces More Germ-Resistant Laptops and Tablets