To draw attention away from the controversial privacy policy update, WhatsApp is testing feature after feature. The latest is called View Once.
So what does this feature do? You know how when you send a picture in an Instagram direct message, the recipient views it once, and then you can't open it again? It's a bit like that, actually.
The media you send in a WhatsApp message, be it a group chat or a one-on-one, can disappear after one view, if you choose so. And if you are thinking, "wow! we'll have to stop and stare more than ever before", you're right. The whole thing disappears the moment you close it, so there's no way to take another peek.
That's why I like to call it the View and burn feature.
Is it public yet? No, it's still in testing. A couple of screenshots did leak though, and you can see the feature can be activated by clicking the 1 round button in the text box below: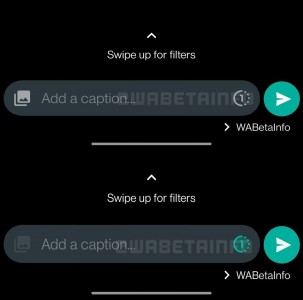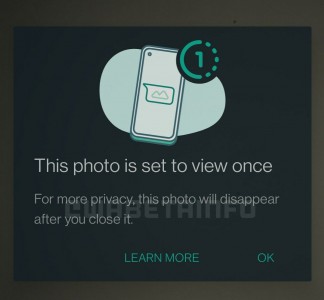 This type of message is so sneaky, you won't even have preview notifications to prove you've received and viewed it afterward.
What's even better is that there's no need for both parties to have it in order for them to work. The message will be gone even if the recipient doesn't have the beta version of the app – 2.21.14.3 – the one which supports the feature, by the way.
So, as long as you have it, you're golden! Or… are you? There's no preventing the recipient to take a screenshot of what you send them, is there?
READ MORE